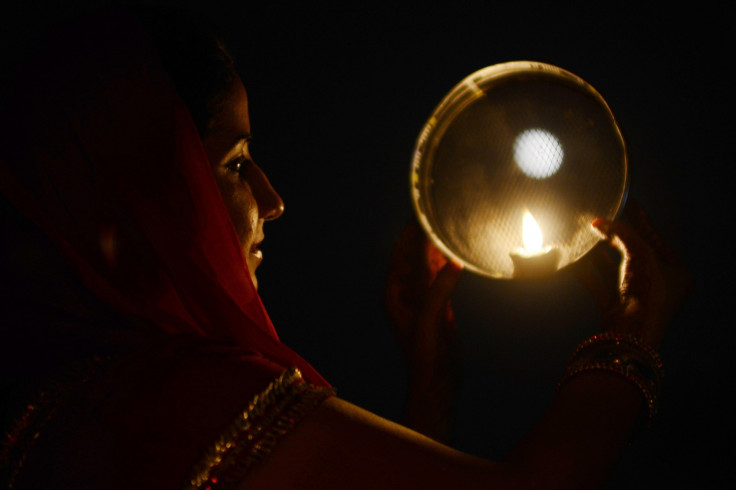 Many Hindu married women across India and around the world are celebrating the festival of Karwa Chauth this year on 19 October. On the auspicious day, married women fast from sunrise to moonrise and spend the day praying for their husbands' well-being.
The festival gets its name from the day it falls on – the fourth day of the Hindu month of Kartik (Karwa means pot and Chauth is fourth in Hindi). While the tradition originated in North India, it is now celebrated across the country with preparations beginning days in advance.
Women shop for new clothes (mostly in traditional bridal shades of red) and jewellery. They also adorn their hands with henna designs, another Hindu bridal tradition.
On the day of the festival, mothers-in-law are expected to prepare hampers of nutritious food for their daughters-in-law to eat before sunrise. Through the day, women abstain from all other food and even water, right up to evening, after which prayers are offered. Married women dress up and perform traditional rituals as they pass around a thali (a large plate) with a sweet, glass of water, a diya (oil lamp) and other material.
The fast is then broken when traditionally, the wife would glance at the moon through a sieve and then at her husband's face. He would then offer her a sip of water to break her fast. While originally practiced by women, many men today also choose to spend the day while observing fast in solidarity with their spouses and pray for them.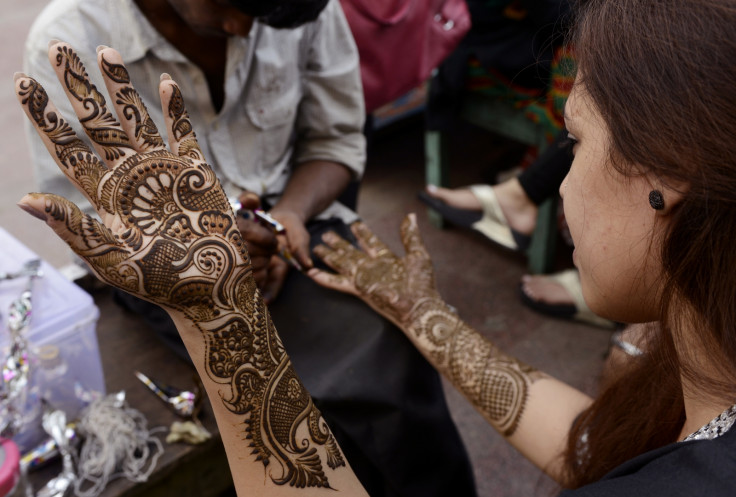 The practice of women fasting for men has become a topic of debate. Some praise the tradition for bringing couples closer together, while others criticise it as being old fashioned and anti-feminist.
Below are some Twitter reactions to the festival: