Spanish Deputy Prime Minister Soraya Saenz de Santamaria praised the actions of Spanish police in cracking down on Catalonia's independence referendum. "They have fulfilled the orders of justice. They have acted professionally and in a proportional and proportionate manner. The aim of their actions were not people but electoral material. They always wanted to protect rights and freedoms," she told reporters.
However, Catalan President Carles Puigdemont accused Spain of using "irresponsible and unjustified" violence. The batons, rubber bullets and violence used by Spanish police to prevent voting in what Spanish authorities have said was an illegal referendum had shown a "dreadful external image of Spain", he said.
IBTimes UK presents 40 powerful images of Catalonians voting for self-determination, and Spain's attempts to stop them doing so.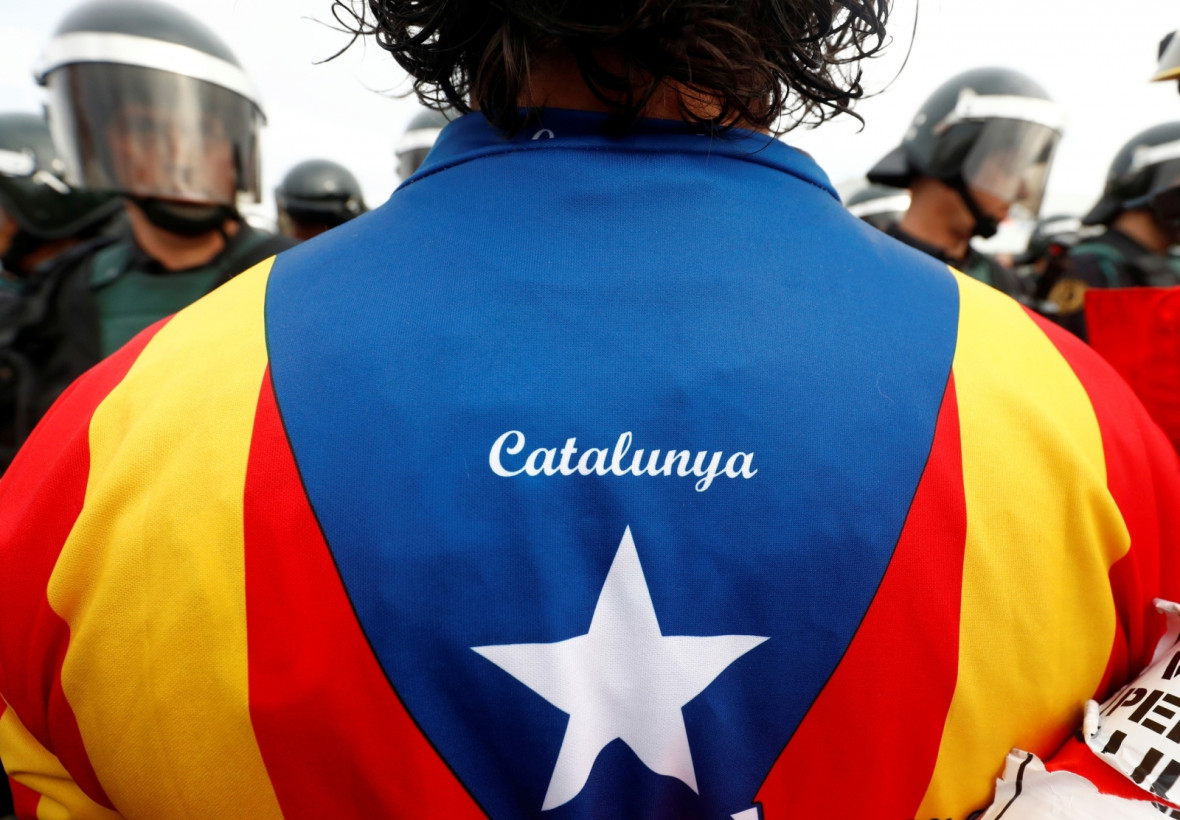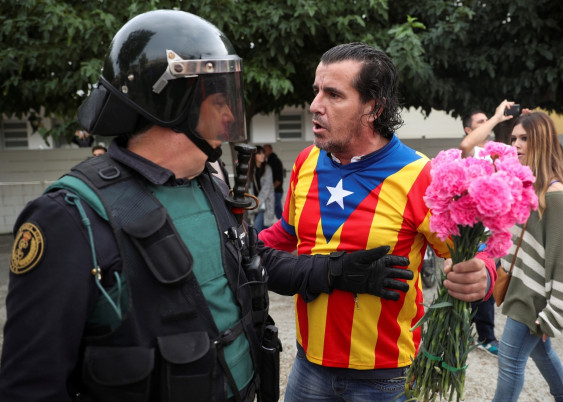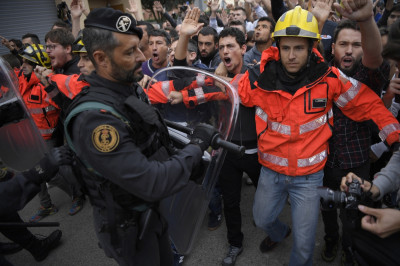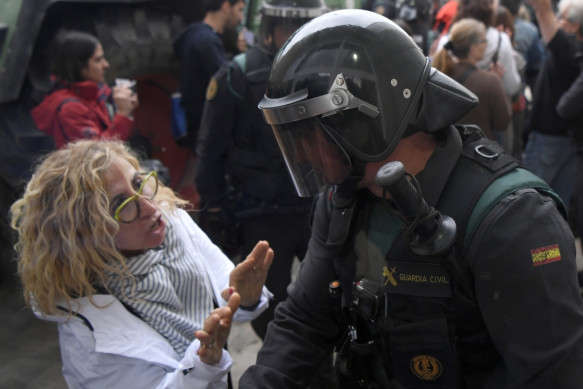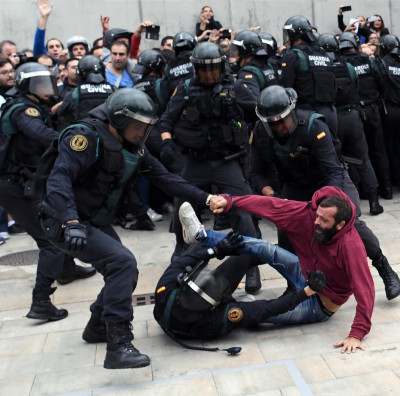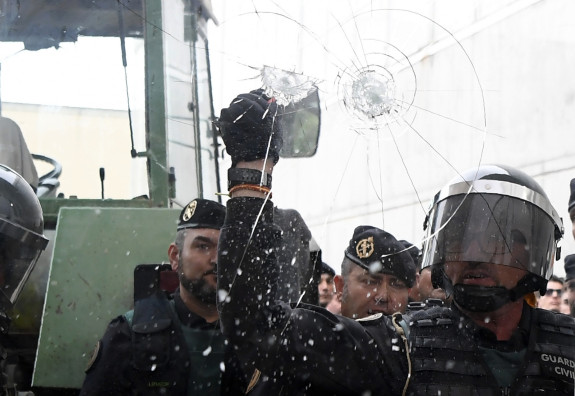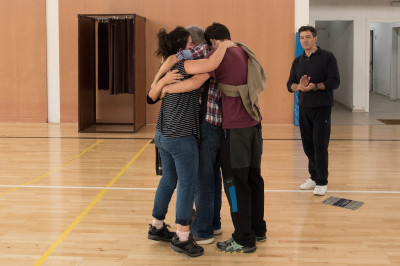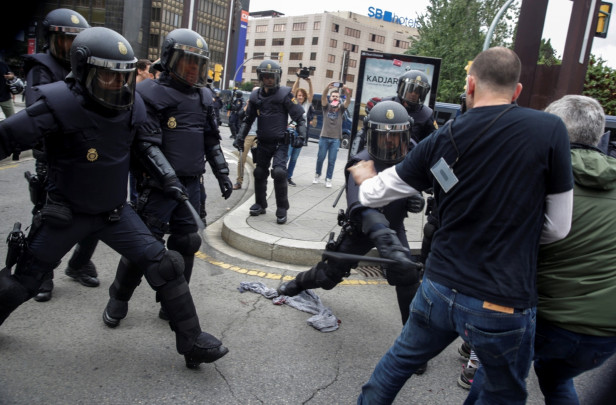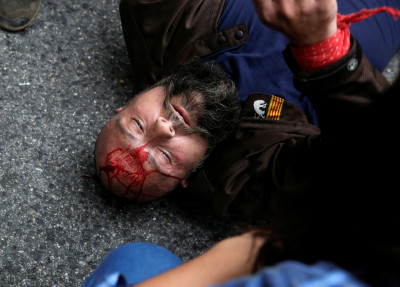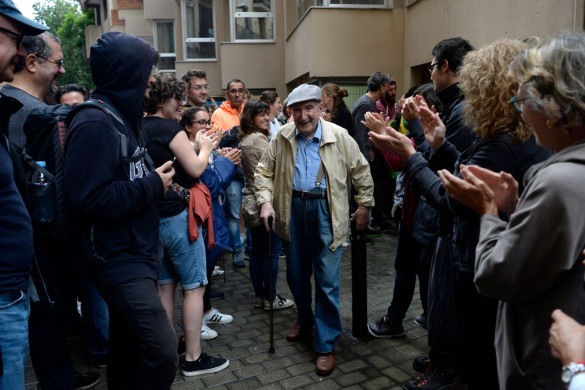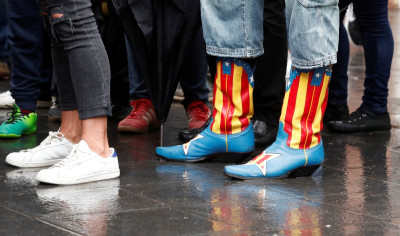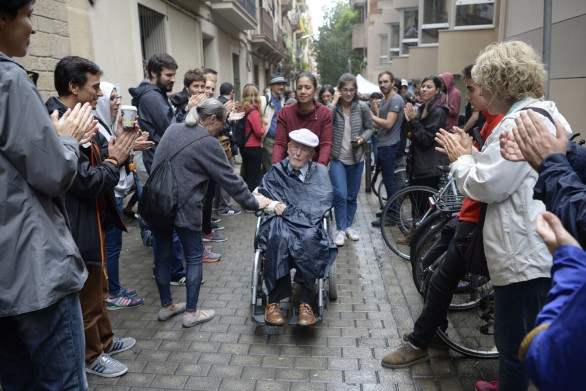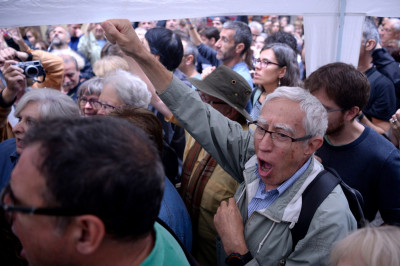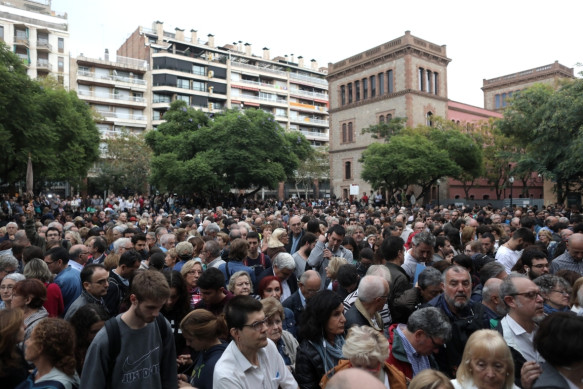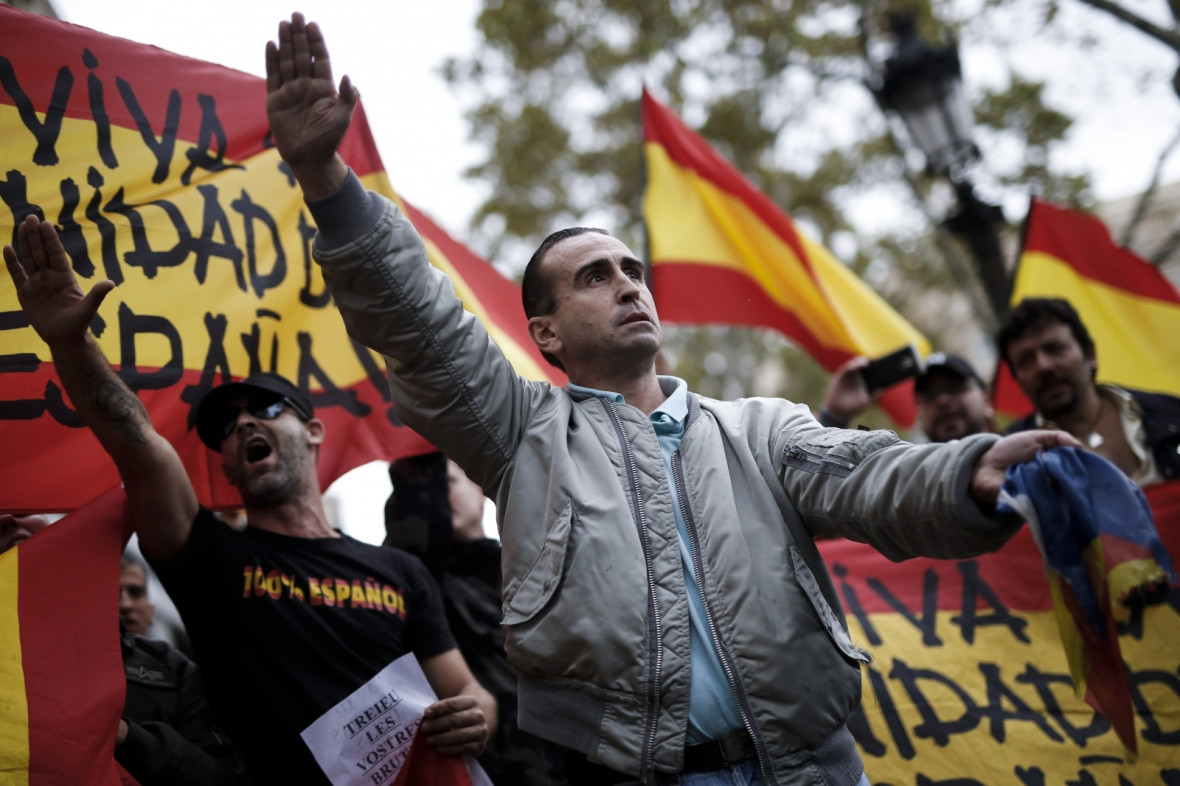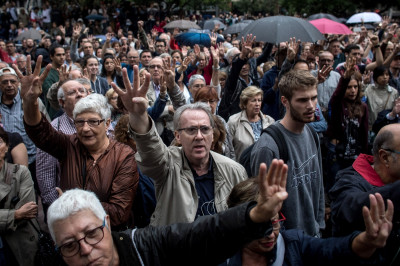 Spanish riot police burst into polling stations across Catalonia, confiscating ballot boxes and voting papers to try to halt the banned referendum on a split from Spain. Police broke down doors to force entry into voting stations as defiant Catalans shouted "Out with the occupying forces!" and sang the region's anthem. In one incident in Barcelona, police fired rubber bullets.
Catalan officials said 465 people had been injured, some critically, in the police crackdown. Officers in riot gear hit people with batons and forcibly removed would-be voters, including women and the elderly, from polling stations. The referendum, declared illegal by Spain's central government, has thrown the country into its worst constitutional crisis since the Fascist dictatorship of General Franco and deepened a centuries-old rift between Madrid and Barcelona.