Thousands of students marched through Barcelona on Thursday (28 September) to protest against Spain's crackdown on Catalonia's independence referendum, planned for Sunday 1 October, but outlawed by central government. Many carried the red and yellow Catalan separatist flag known as the Estelada. Others wore masks depicting the unlikely hero of the pro-independence bloc – the cartoon character Tweety Pie.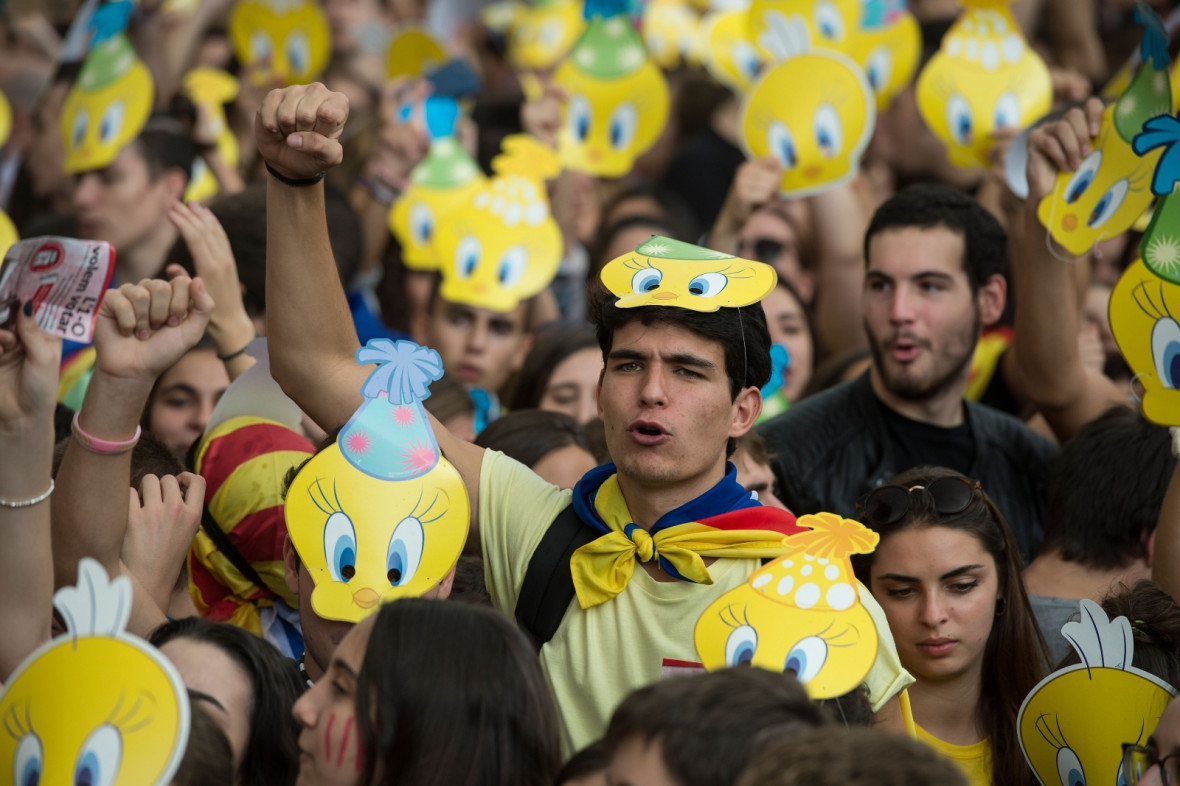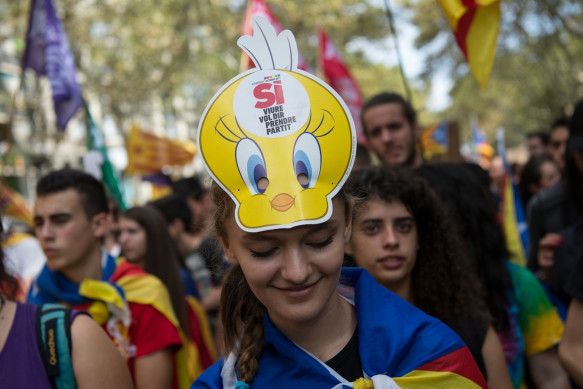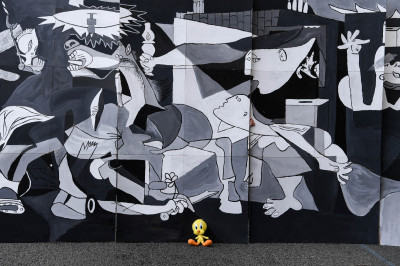 The yellow canary, known in Spain as Piolin, became a symbol of the referendum when central government sent a Looney Tunes-themed cruise liner to Barcelona to help house the thousands of national police it is deploying to stop Catalonia holding an independence referendum.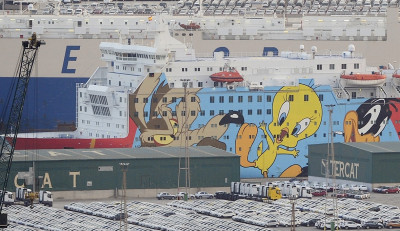 The banned referendum has plunged Spain into its biggest political crisis since the restoration of democracy in the 1970s after decades of military dictatorship. The central government has carried out raids on Catalan government buildings, arrested regional officials and confiscated voting material in a bid to halt the poll which it says contravenes the constitution.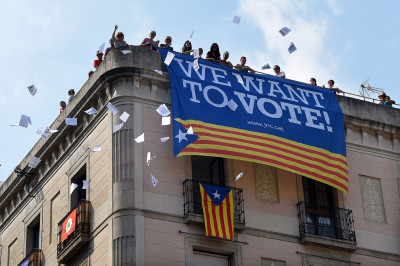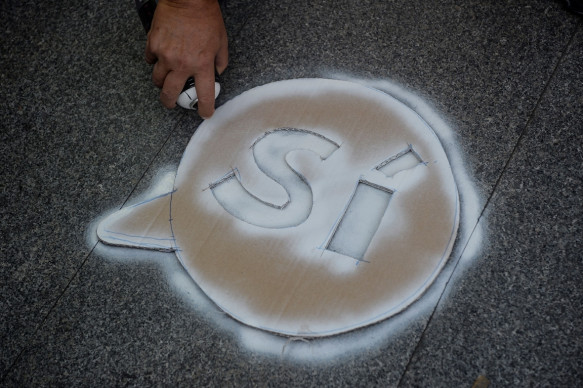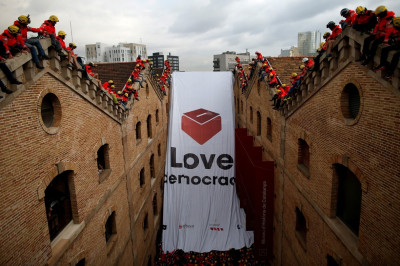 Catalonia's prosecutor has ordered the regional police – known as the Mossos d'Esquadra – to take control of any voting booths by Saturday. The prosecutor's office said they would take the names of anyone participating in the vote and confiscate relevant documents. Anyone in possession of the keys or entrance codes to a polling booth could be considered a collaborator to crimes of disobedience, malfeasance and misappropriation of funds.
Catalonia's interior minister says the region's authorities are aiming to ensure that the disputed referendum will take place peacefully. Joaquin Forn says that officials are determined to proceed with the vote, even though Spain's government says it's illegal and can't happen.
Forn says the central government is deploying 10,000 police officers in Catalonia for the ballot. He insisted, however, that the Catalan police force take their orders from local authorities. The force's loyalty has been torn between the central and regional governments.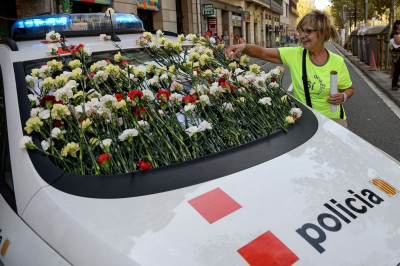 Catalan separatists, led by Carles Puigdemont, have vowed to defy Spanish Prime Minister Mariano Rajoy's government. Catalonians say their desire for independence is fuelled by their unique identity, as well as their quest for a better future. They say that Catalonia, one of Spain's wealthiest autonomous communities, is transferring too much in tax revenues to poorest regions and would be better off economically if it was independent.
Catalonia has its own culture and language. Catalan, which is spoken alongside Spanish, was banned from schools and public use during General Francisco Franco's fascist dictatorship from 1939-1975.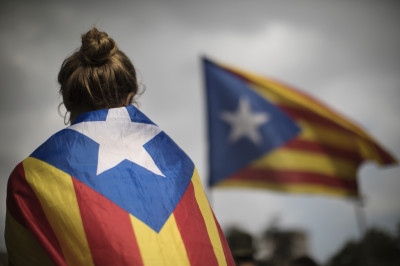 The Catalan government says it will unilaterally declare independence within 48 hours of a "yes" vote. It would then begin to write a new constitution and build up the structures of the new state, like a treasury, a central bank or an army.
Since Madrid considers the vote illegal, it would swiftly act to prevent the Catalan government doing this. The "nuclear option" would be to exercise Article 155 of the constitution, which grants Madrid the power to suspend the regional government's authority to rule.