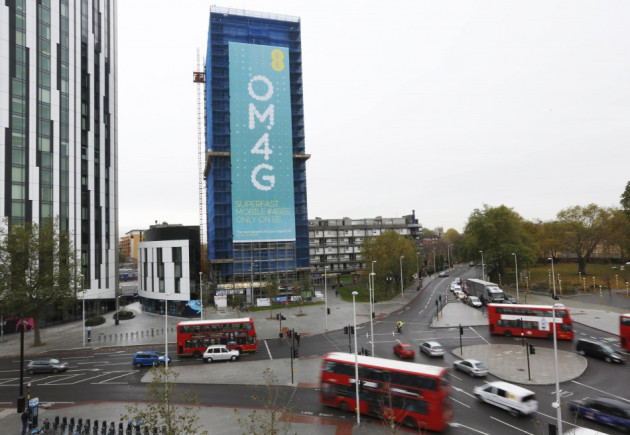 Britain's telecom regulator Ofcom has finalised the rules and a timetable for the much awaited 4G mobile spectrum auction, which could generate between £1.3bn and £4bn for the country.
The prospective bidders for 4G licenses have until 11 December to make deposits and apply for taking part in the auction. The reserve price for the total spectrum being offered is set at £1.3bn.
Qualified applicants can start bidding for the 800MHz and 2.6GHz bands starting from January 2013 and they will be informed about the results in February or March 2013.
The 4G services that would almost double the amount of airwaves currently available to 3G-enabled devices will go on sale from providers as early as May 2013.
"Today marks an important shift from preparation to the delivery of the auction, which will see widespread 4G mobile services from a range of providers," said Ofcom chief executive Ed Richards.
"The entire industry is now focused on the auction itself, with a shared goal of delivering new and improved mobile services for consumers."
Nevertheless, the auction is not expected to raise anything near the 3G sell-off that generated about £22.5bn. The total collected for the Treasury would amount to between £2bn and £4bn, reported The Guardian, quoting Brian Potterill, director in PwC's telecoms strategy team.
Earlier in August, Ofcom allowed service provider Everything Everywhere (EE) to use its existing 1800 MHz spectrum to deliver 4G services. Subsequently, EE started offering 4G services to customers in 11 major cities in the UK on 30 October, but the pricing level was very high for most of the consumers.
Telecom companies, including Vodafone, O2, Telefonica and Three, who do not have permission or the necessary bandwidth to provide 4G services, are expected to be the early applicants in the auction.
Used for internet connections, 4G services are 5-7 times faster than the existing 3G services. Enabling high-bandwidth data services including high-quality video streaming, live TV watching and large file downloads, the average 4G speed is about 6Mbit/s, compared to 1Mbit/s on 3G.