This is how UK 4G speeds compare to the rest of the world, and it's not good
UK residents are experiencing slower 4G speeds than nearly 40 other countries.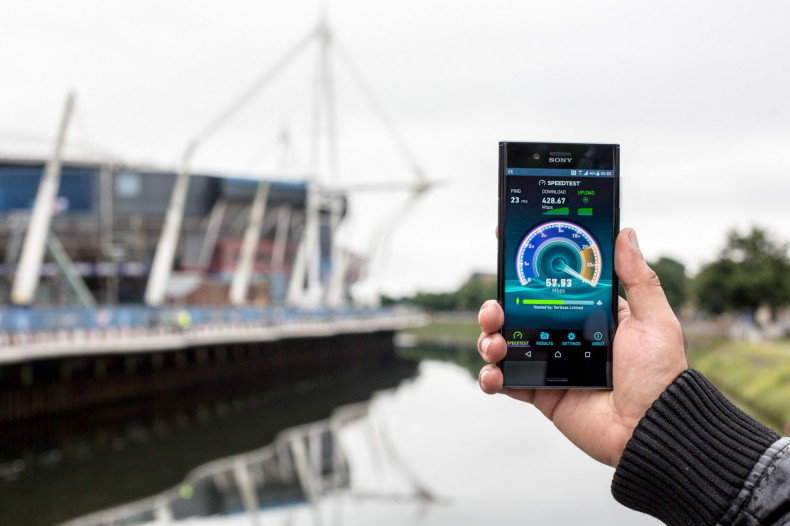 UK residents are experiencing slower 4G speeds than nearly 40 other countries, new data shows.
An OpenSignal report revealed that the UK has slower speeds than Mexico, Romania and Serbia, with an average 4G download rate of 22.01Mbps. Singapore tops the list, reaching speeds of 46.64Mbps, edging out former leader South Korea (45.85Mbps).
The UK did, however, manage to trump the United States, which came in at 60th from the 77 countries (UK was 38th). The US had an average 4G speed of just 13.98Mbps. The global 4G average is 16.6Mbps.
Availability was also ranked in the report and was based on how consistently users were able to connect to a 4G network, rather than the countries' total coverage. The UK performed even worse on this list and trailed countries such as Panama, Oman and Mexico again. UK 4G users connect to 4G 71% of the time (43rd overall).
South Korea had the best connection success rate (97%) followed closely by Japan (94%), but Singapore dropped down to ninth (85%). Algeria had the worst chance of connecting (42%) and Ireland also struggled (51%).
A table comparing speed and availability for the 77 countries can be found here.
Globally, the report revealed that 4G's availability continues to expand but that speeds have failed to increased. "We seem to have hit a plateau in LTE technological evolution," the report states. "While access to LTE service is unmistakably increasing around the world, the once impressive growth in 4G speeds seems to have ground to a halt."
China was a notable absentee from the data.
Of the 4G service providers in the UK, OpenSignal revealed EE leads the way in download speed (29Mbps) and availability (78%). 3 finished runner up for speeds (22.31Mbps) but suffered from having the worst availability (57%).
All four 4G providers (EE, 3, O2 and Vodafone) improved their availability rate when compared with the start of the year.