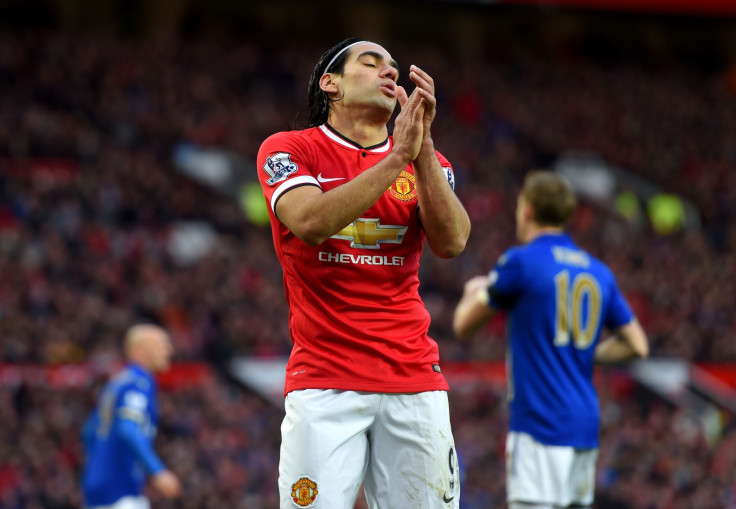 Radamel Falcao scored as many goals as Chris Smalling during his terrible season at Manchester United, but there are a number of reasons to believe he still can become one of the top signings of the summer should Chelsea finally complete his move.
1. Replacing Didier Drogba
The Colombian international faltered under the pressure to lead Louis van Gaal's attack last season, but his time at the Blues would be very different.
With Diego Costa and Loic Remy - or another striker in case the France international opts to go - also in Mourinho's ranks, Falcao can't be expected to be the main man but just a mere complement and even the third choice striker.
This way, in the worst case scenario he would probably equal Drogba's last season contribution (7 goals in all competitions) but should he recapture his best form, Chelsea would have signed a over 20-goal-a-season striker snubbed by United.
2. Diego Costa's partnership
Costa returned to Atletico Madrid in summer 2012 after a number of loan spells abroad to be Falcao's understudy. However, the Spaniard eventually turned into the perfect partner for the Colombian international.
Falcao ended that 2012-2013 season with 34 goals in 40 appearances for Diego Simeone's side while Costa provided 15 assists and netted a further 20, including one to beat Mourinho's Real Madrid side in the Copa del Rey final following a pass from the Colombian.
So should Falcao manage to replicate his Atletico Madrid glory days he will become not just a back-up but a good partner of Costa to provide Mourinho the possibility to form a deadly attacking trio alongside Eden Hazard.
3. Support for Juan Cuadrado
The Blues spent around £25m to sign Cuadrado from Fiorentina during the last January transfer window but the winger has struggled to prove his worth during his first months at Stamford Bridge.
Falcao, who is fluent in English, could help his compatriot and National Teammate to finally settle into the Premier League life to replicate his Fiorentina form. So if they manage to help each other Mourinho would have won twice.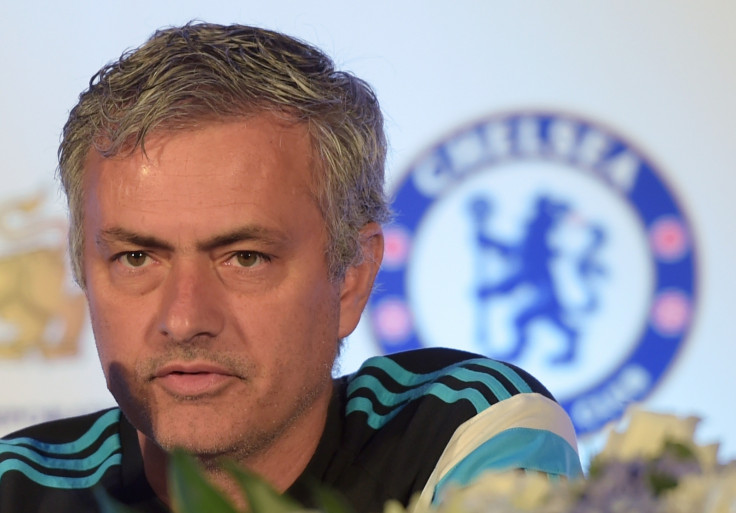 4. Blow for van Gaal and Mourinho's lesson
Louis van Gaal intends to beat Chelsea for the Premier League title next season, but could find an unexpected obstacle in Falcao's goals. Should Falcao manage to recoup his clinical skills up front, his goals could complicate his former boss's aim and help Chelsea to revalidate the title.
Football is full of revenge stories and it would be good to remember that Danny Welbeck was the one who prevented van Gaal from winning the FA Cup in his first season at Old Trafford just months after being snubbed by the Dutchman.
Falcao was probably guilty for his situation at Old Trafford but it would be fair to say that van Gaal barely gave him the chance to play in his favoured position up-front. Mourinho, who has never hidden his admiration for the Colombian, will probably not repeat that and will have the chance to give a lesson to the Dutch boss.
5. Money
According to Standard Sport, Falcao is going to accept a huge cut in the £265,000-a-week he earned at Old Trafford to a get something closer to £130,000 a week at West London
Falcao's gesture is unusual in the world of football and is proof that the Colombian international has decided to make every effort to get back to his best with the Blues.
Even though some may still argue the £6m Chelsea need to pay Monaco for his one-year-loan deal is a gamble, it is also true that just two summers ago every Premier League club would accept such a deal as a bargain.
It is worth pointing out that Falcao was then considered just behind Lionel Messi and Cristiano Ronaldo in the ranking of the world's best, and despite two seasons in white, the 29-year-old doesn't look like he's done just yet.