There is a 50% chance that the deadly Ebola virus will be brought into Britain by 24 October, scientists estimate.
Using Ebola spread patterns and airline traffic data, scientists believe the disease has a 75% chance of reaching France by the same date, and Belgium has a 40% chance of being exposed to the disease.
France is seen as particularly at risk because the worst-affected countries in west Africa – Sierra Leone, Liberia and Guinea – are all French-speaking nations. Britain's main risk is because of Heathrow's status as a major airport hub.
Lancaster University's Derek Gatherer, an expert in viruses who has been tracking Ebola, said whether or not Ebola does reach the UK is "a lottery".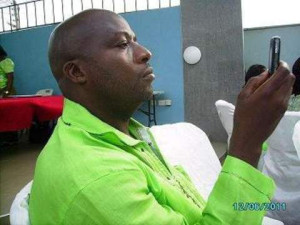 "If this thing continues to rage on in West Africa and indeed gets worse, as some people have predicted, then it's only a matter of time before one of these cases ends up on a plane to Europe," said Mr Gatherer.
The estimates are based on the assumption that airlines continue to operate at full capacity to the worst-afflicted regions, where at least 3,400 people have died.
Currently, the World Health Organisation is encouraging airlines to keep flying to the region, but Emirates and British Airways have suspended some flights.
Although the virus is most contagious when its symptoms are obvious – including bleeding, vomiting and diarrhoea – there is also an incubation period of up to 21 days, during which time the victim may not know they are infected but is contagious. This is believed to have been the case in US sufferer Thomas Eric Duncan, who is now in a critical condition in a Dallas hospital.
The research was led by Professor Alex Vespignani at the Laboratory for the Modeling of Biological and Socio-Technical Systems at Northeastern University in Boston. In a phone interview with Reuters he pointed out that nothing was certain about the calculation as events were changing rapidly.
"It's just a matter of who gets lucky and who gets unlucky. Air traffic is the driver, but there are also differences in connections with the affected countries, as well as different numbers of cases in these three countries – so depending on that, the probability numbers change."