Ebola becoming airborne would be a "nightmare scenario", a UN representative has said.
Speaking to the Telegraph, Anthony Banbury, the Secretary General's Special Representative, said there is a very small chance the deadly virus could mutate to become airborne.
At present, Ebola is transmitted through close contact with the bodily fluids of those infected and the bodies of the deceased.
However, Banbury has warned that if the current outbreak, that has killed over 3,000 people so far, is not brought under control, the virus has the potential to mutate to spread even further.
"The longer it moves around in human hosts in the virulent melting pot that is West Africa, the more chances increase that it could mutate," he told the newspaper. "It is a nightmare scenario [that it could become airborne], and unlikely, but it can't be ruled out."
His comments follow similar concerns highlighted by a Michael Osterholm, director of the Centre for Infectious Disease Research and Policy at the University of Minnesota. Writing for the New York Times, he said the risk of Ebola becoming airborne was "real" and authorities must take steps to prevent or prepare for this scenario.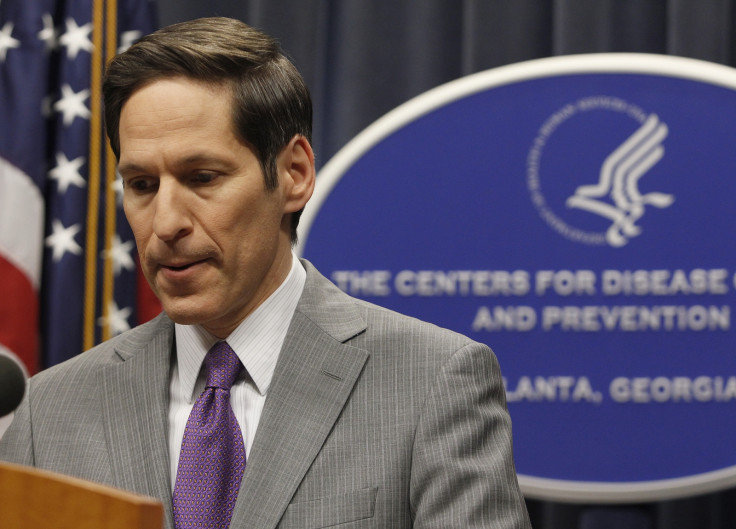 However, Osterholm's suggestions were largely rejected by experts who said that while Ebola has the potential to become airborne, it is extremely unlikely due to the nature of virus mutations.
William Schaffner of Vanderbilt University told Scientific American that the Ebola virus is already extremely effective at transmitting, so to mutate would not be an efficient option.
He said to become airborne, the virus would have to start replicating cells in the throat, lungs and bronchial tubes, as well as develop a more efficient method of transportation.
Currently, US authorities are treating their first case of Ebola in Dallas, Texas, and are testing people who could have come into contact with the patient before he was hospitalised.
The Centre for Disease Control and Prevention has warned the number of cases could reach 1.4 million by January 2015 if it continues at its current rate of infection.
Banbury said he has "never seen anything" like the Ebola outbreak, but that the "political will" is there to combat the virus: "Now is the time to implement, implement, implement. It is all about speed now. There is a limited window of opportunity. We need to hit it and we need to hit it hard. We haven't done that but we are doing it now.
"Certainly we are late but the expectation is that we are not too late. We are going to have a very big, fast effort ... I have never seen the UN move at this speed or with such coordination. We are seeing the kind of response we need, but yes, it's a bit late."