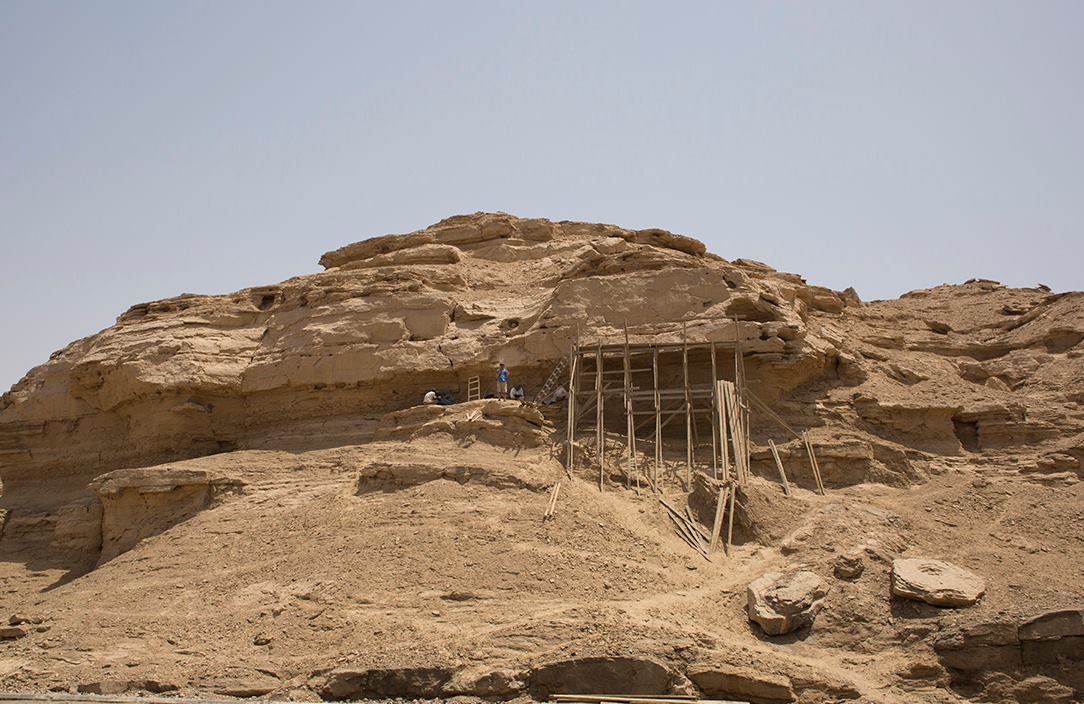 Rock inscriptions dating as far back as 6,000 years ago have been discovered in Egypt, near a village located 60km south of Luxor. This stunning discovery brings new evidence for how the ancient Egyptians invented their unique hieroglyphic writing system, which emerged around 3,250BCE.
The archaeological mission from Yale University had been working closely with Egypt's Ministry of Antiquity at the site, in the context of a project known as the Elkab Desert Survey Project, which documents and surveys rock art and hieroglyphic inscriptions in the region.
The newly discovered inscriptions were identified on high rocks overlooking the modern railroad. Among the earliest are images of animals, including a large herd of elephants.
These animal depictions are between 5,500 and 6,000 years old. Later inscriptions are found at the northern end of the site, and date to the Predynastic Period (ca. 3250-3100 BCE).
But perhaps the most impressive find was that of a large panel featuring four signs written from right to left - the writing direction which became dominant in later Egyptian texts.
On this rock, the artists depicted a large bull's head on a short pole, followed by two back-to-back saddle-billed storks with a bald ibis above and between them. It is thought that this panel one of the largest discovered from predynastic times.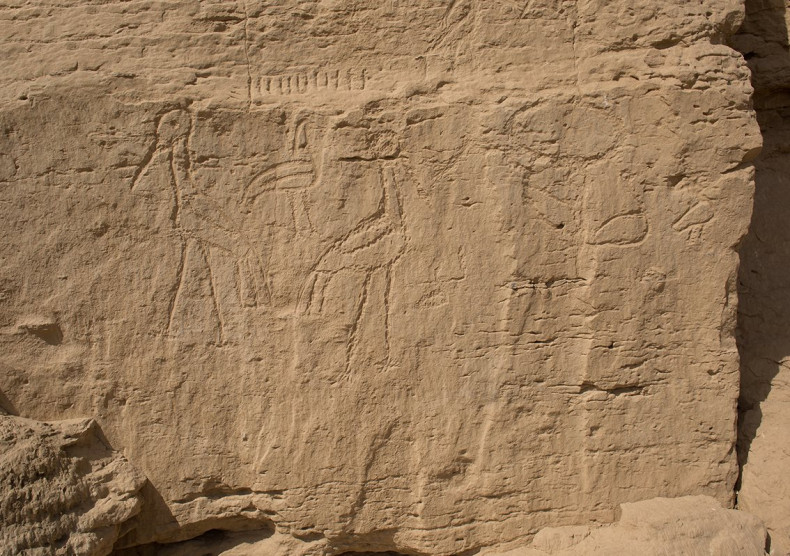 Dr. Mahmoud Afifi, Head of the Ancient Egyptian Antiquities Sector at the Ministry of Antiquities commented: "This rock inscription site is composed of several panels of rock art and inscriptions significant to the history of ancient Egyptian writing systems."
The discovery's significance stems from the fact that an analysis of the inscriptions may help archaeologists understand the development of a system of graphic communication that then set the stage for the appearance of true hieroglyphic writing in Upper Egypt around 3250 BCE.
The team also showed that over the years, artists at the site were continuously finding inspiration in previous inscriptions to produce their work, clustering similar images or images with related meanings on the same rock surface.
Dr John Coleman Darnell, the head of the archaeological mission, explains that by the last phase of the Predynastic Period, the images on the rocks already expressed concepts. One example is the saddle-billed stork with a serpent beneath its beak, which means "victory".
These symbols are not phonetic writing, but appear to provide the intellectual background for moving from depictions of the natural world to hieroglyphs that wrote the sounds of the ancient Egyptian language. The inscriptions thus reflect an important transitional phase in the history of ancient Egyptian thought.