Superfast broadband on way for hardest-to-reach parts of UK as government unlocks £440m funding
Providing these extra connections is part of the Broadband Delivery UK programme.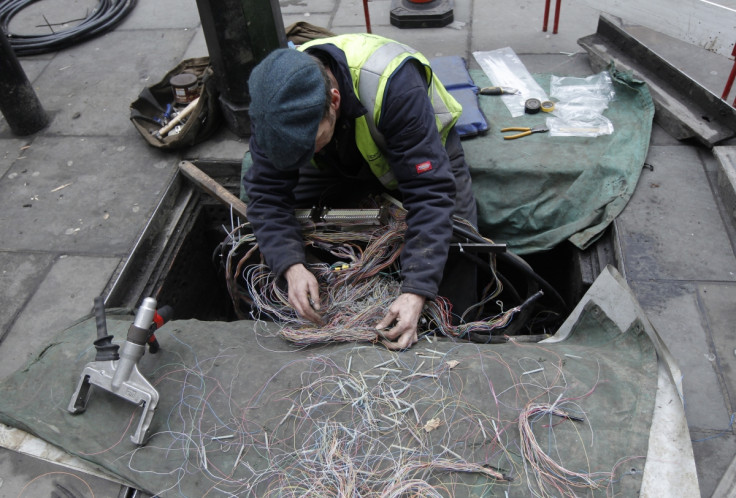 The UK government is aiming to give superfast broadband services to an extra 600,000 properties. These properties include both homes and offices that are located in the hardest-to-reach parts of the country.
Providing these extra connections is part of the Broadband Delivery UK programme, a project set up by ministers to provide superfast broadband with speeds of 24Mbps or more, for at least 95% of UK premises by December 2017.
The Department for Culture, Media & Sport (DCMS), the UK government body responsible, said on Thursday 22 December that the numbers will be achieved with the help of £440m ($543.79m), a funding pot that the government has unlocked.
A spokesman for DCMS said: "The cash boost is a combination of efficiency savings and a clawback mechanism which re-invests money when people take up superfast connections installed by the Broadband Delivery UK project."
It further explained that this funding includes £292m that BT will be releasing into the Broadband Delivery UK project along with £150m saved by the government, local authorities and BT from careful contract management across 44 projects in the first phase of the UK rollout project. The sum of these, DCMS said, will be reinvested towards providing superfast broadband.
With regards to the current progress in providing superfast broadband, the UK body said that about 4.5million properties had already been given access to the same with more than 1.5million signing up for a faster connection. It said all this was part of the government's £1.7bn Broadband Delivery UK project.
DCMS said that these latest figures meant that more than 90% of the country can now get access to superfast broadband. This it said was much higher than the 45% that had access in 2010.
Culture Secretary Karen Bradley said in a statement: "Our Broadband Delivery UK programme is giving families and businesses in hard-to-reach areas the fast and reliable internet connections which are increasingly at the heart of modern life.
"Strong take-up and robust value-for-money measures mean £440million will be available for reinvestment where it matters – putting more connections in the ground. This will benefit around 600,000 extra premises and is a further sign of our commitment to build a country that works for everyone."
© Copyright IBTimes 2023. All rights reserved.