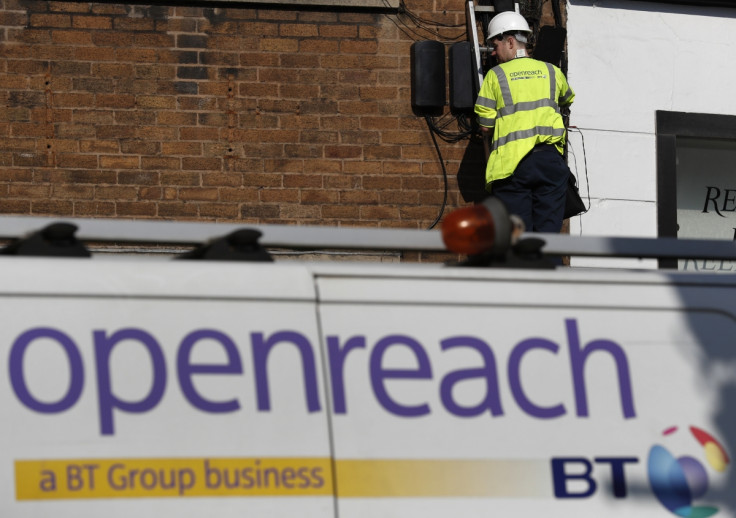 BT is to unveil its latest investment plan, aimed at improving internet in the UK. The plan, which could cost millions of pounds, includes laying ultrafast fibre-optic broadband lines to 2 million premises by replacing the ageing copper wire. It is the latest attempt by the former state monopoly to ensure it does not lose control of Openreach, its network division.
Gavin Patterson, chief executive at the telecoms giant, is expected to unveil this plan to its investors in a meeting. The main talking point of the plan would be upgrading its infrastructure from copper to fibre.
This is not the first time BT has promised such investments. While it had pledged to spend £1bn (€1.26bn, $1.45bn) in September 2015 to upgrade its infrastructure that would allow Britons to browse the internet faster, Patterson in February had revealed his company would be willing to spend more if required.
These moves by BT, which had in the past kept away from such large investments, comes following pressure from Ofcom, the UK communications and media watchdog. The regulator in July 2015 was considering asking BT to hive off its Openreach division, the national broadband network.
Ofcom had argued that a BT Openreach split would not only improve UK's broadband but also prevent BT from discriminating against rival broadband providers using its telecoms network. Ofcom is said to be still holding the threat of a forced hive off, according to The Telegraph.
Sharon White, Ofcom's chief executive recently told MPs, "My own view is that if you take a 10-year perspective, particularly if you are interested as much in the resilience and the quality of the network as in the speed that can be achieved from that, the future is fibre." She had cited the example of Sweden and South Korea where internet speeds are 10 times faster than that offered by BT, because of the investment in all-fibre networks.
Hence, BT now expects that announcing its latest plan would stop Ofcom from recommending the BT Openreach split. It also expects the offer to put off claims from rivals such as Sky, TalkTalk and Vodafone, that Openreach, once split and independent would be more likely to invest in new broadband infrastructure.