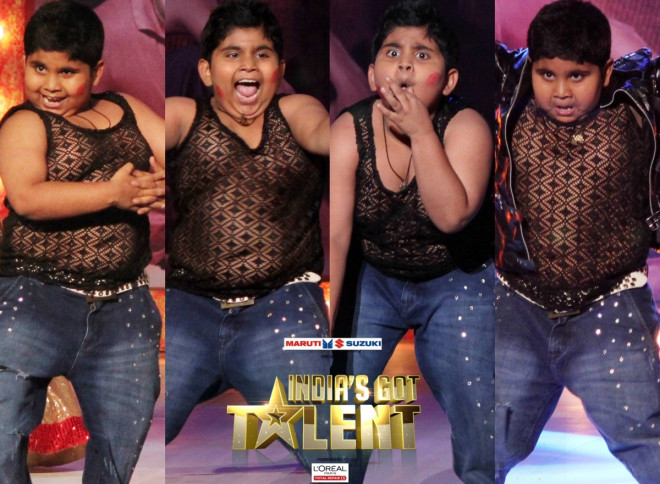 Eight-year-old Akshat Singh tasted overnight fame when his extreme Bollywood dance act on India's Got Talent went viral.
The video became so popular that it got Singh an invitation to appear on The Ellen DeGeneres Show.
According to The Hollywood Reporter, after watching Singh's dance video, one of the producers from The Ellen DeGeneres Show invited the young Indian star to appear on the talk show.
Singh made quite a debut on American TV as he rode in on a toy motorcycle dressed as Bollywood star Salman Khan's character from one of his films, Dabangg.
The little prodigy then went on to entertain the audience by performing handstands, flips and his signature pelvic-thrusting dance moves that first put him in the limelight.
The talk show host, Ellen DeGeneres, greeted the young boy with a few words in Hindi: "Namaste, mera naam Ellen hai" (Hello, my name is Ellen).
As a contestant on India's Got Talent, Singh astonished the judges with his back flips and splits. His performance received a standing ovation from judges Karan Johar, Kirron Kher and Malaika Arora Khan. The video generated a million hits on YouTube.
"Watching him perform on the India's Got Talent stage has been a visual treat because he has a personality which brightens your day and brings a smile to your face," said Khan, an actress and model.
"I am sure he will be able to impress international audiences the way he has managed to floor us. I am very happy for him."