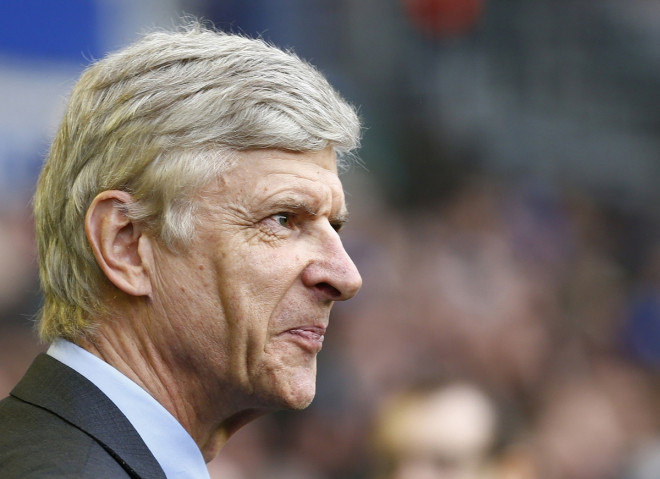 Arsenal midfielder Aaron Ramsey has urged Arsene Wenger to sign a contract extension in order to secure his future beyond this season.
The Frenchman's contract at the Emirates runs out at the end of the season. The Gunners's manager has not yet committed his future and earlier reports suggested that Wenger could leave the north London club if they fail to finish in the top four and win the FA Cup.
However, Wenger stressed that he would commit his future to the Emirates club after admitting he was keen on continuing at Arsenal beyond the current campaign.
Ramsey hailed Wenger's contribution in his improved form this term. The Welsh international believes Arsenal can have a "successful year" under the French manager's guidance and wants the club to tie him down to a new contract.
"Obviously he has been a big influence in my career so far, so me and the rest of the team want him to sign his contract and secure his future and help this team," the Daily Mail quoted Ramsey as saying.
"He believes in us and we believe in him. We feel like we have a lot of quality in the team to go on and have many successful years."
The Arsenal manager has expressed his unhappiness over the manner in which his side has suffered defeats in big games this season. Despite that, he claims it will be hard for the Gunners to change their style of play.
"We conceded too many goals in some of these games. But overall our policy is to try to play our game because it's the qualities of our players," Wenger told Arsenal's official website.
"I think the system of the team is to adapt to the quality of the players because we have so many offensive playersWe just play to our strengths. It doesn't always work unfortunately."
"You have to go for a style and sometimes you can change your style. The regret is that defensively we have not been strong enough in these games. Certainly we have to analyse why but it was special circumstances because at Chelsea we conceded early goals and played with 10 men."