ABBA have always insisted they would never reform, but fans of the Swedish super group might yet be able to go back in time to experience their live performances through technology.
The pop quartet is reportedly planning to reunite for a "virtual digital entertainment experience" in the New Year 2017, in collaboration with music mogul Simon Fuller.
In a statement, Fuller described it as a "a groundbreaking venture that will utilise the very latest in digital and virtual-reality technology...which will enable a new generation of fans to see, hear, and feel ABBA in a way previously unimagined.
"We are exploring a new technological world that will allow us to create new forms of entertainment and content we couldn't have previously imagined," he added.
Benny Andersson said the new project would enable the band to revisit the heyday of their careers. "We're inspired by the limitless possibilities of what the future holds and are loving being a part of creating something new and dramatic here. A time machine that captures the essence of who we were. And are."
Anni-Frid Lyngstad shared her excitement about the virtual reality reunion telling Mail Online: "Our fans around the world are always asking us to reform and so I hope this new creation will excite them as much as it excites me!'
The group, comprising Agnetha Fältskog, Björn Ulvaeus, Benny Andersson, and Anni-Frid Lyngstad, dominated the music scene in the 1970s. Their global popularity sky-rocketed after they won the Eurovision Song Contest for Sweden in 1974 with the hit song Waterloo.
They went on to have a string of international hits including Waterloo, The Winner Takes It All, SOS, Thank You for the Music, Mamma Mia, and Dancing Queen, which have become dance-floor anthems.
They scored eight consecutive number one albums before performing together for the last time in 1982. One of the most commercially successful pop acts of all time, it is thought that the end of their marriages led to the demise of the pop group.
However, their timeless music has endured, spawning the popular musical Mama Mia, which grossed £2bn ($2.44bn) since its launch in 1999 and was made into the 2008 movie of the same name starring Colin Firth, Meryl Street and Pierce Brosnan and winning a new generation of fans.
Some 34 years after they broke up, ABBA are still the second best-selling band of all time, with over 380m albums sold to date.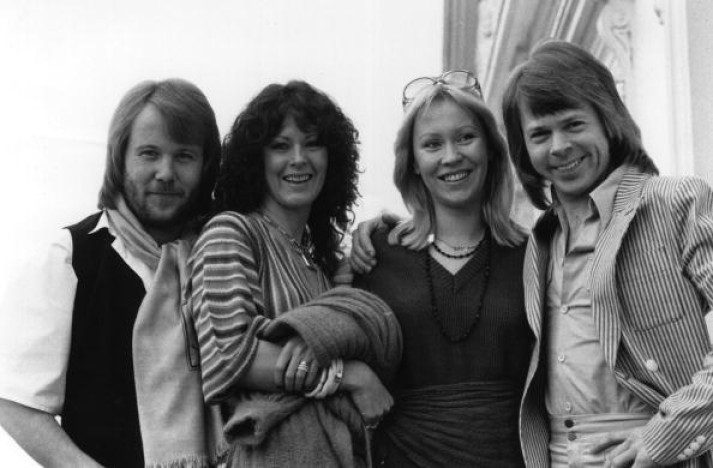 Fans have been calling for them to reunite for many years, however the Swedish stars, who were famously offered $1bn (£670m) to go back on tour, have previously said they will never reform as ABBA.
Shutting down rumours that Abba would one day reform, in 2014, Ulvaeus told Billboard: "We took a break in '82, and it was meant to be a break. It's still a break and will remain so. You'll never see us on stage again."
The singer also told the Mail On Sunday in 2013: "I promise you, Abba, will never reform – I couldn't bear the stress of disappointing everyone. And when you listen to our music, isn't there something good in having the image of four young, energetic people? Better than four geriatrics, that is for sure.
However, in in 2015 it seemed the music stars were beginning to warm to the idea. In April 2015, Ulvaeus, 69, sent fans into a frenzy after revealing a new website titled Mamma Mia! The Party, prompting rumours of a multimedia event or one-off performance based around the music
In June they reformed for a one-off concert at a private gala event in their native Stockholm. The iconic pop group admitted that it was an "emotional" experience to share the stage once more as they celebrated their 50th anniversary.