Abdelhakim Dekhar, the gunman arrested by French police at the end of a two-day manhunt in Paris, had a conviction dating back to 1998 for his role in a Bonnie & Clyde-style robbery and car chase, it has emerged.
Dekhar went on the run after shooting a photographer's assistant on Liberation newspaper and three other attacks. The 23-year-old assistant was in critical condition.
Dekhar was sentenced to four years in prison for being the "third man" in the infamous 1994 Rey-Maupin affair, named after a young couple with links to anarchist groups who tried to steal weapons and hijacked a taxi.
In the car chase and shootout that followed the theft, three policemen and the taxi driver were killed, along with Audry Maupin.
His partner, Florence Rey, was released from jail in 2009. Dekhar was released soon after the trial having already served his time in pre-trial detention and was believed to have been lived abroad for several years.
At the trial, Dekhar - who was described as the mentor for the Maupin and Rey - maintained that he was innocent. He claimed that he had been hired by the Algerian secret service to infiltrate the French far left.
He admitted that he obtained the two shotguns used by the couple for the shooting.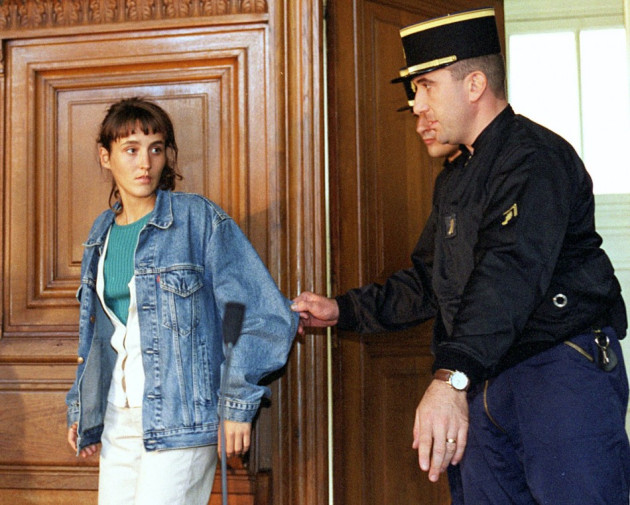 Nicknamed "Toumi", Dekhar was described as a "strange and enigmatic" man by his former lawyers. He was a regular presence in radical left and anarchist meetings in the early 1990s, according to reports.
Rey, a 19-year-old student studying philosophy at the Science-Po, and Audry Maupin, a 22-year-old drop-out from the faculty of medicine at Nanterre, also attended anarchist meetings in Paris.
In October 1994, the couple broke into the Porte de Pantin car pound with the aim of stealing the service firearms of the two policemen on duty. They escaped with two revolvers with the "third man", Dekhar, who was waiting outside.
Dekhar disappeared and Rey and Maupin hijacked a taxi, ordering the driver to take them to Place de la Nation. The taxi driver panicked and crashed into a police car. In the shootout that followed, two police officers and the taxi driver were killed.
The couple then hijacked another car and ordered the driver, Jacky Bensimon, to drive to Bois de Vincennes with the police in hot pursuit until they reached a roadblock which Maupin ordered the driver to drive through. In the subsequent gunfight, another police officer and Maupin were shot dead.