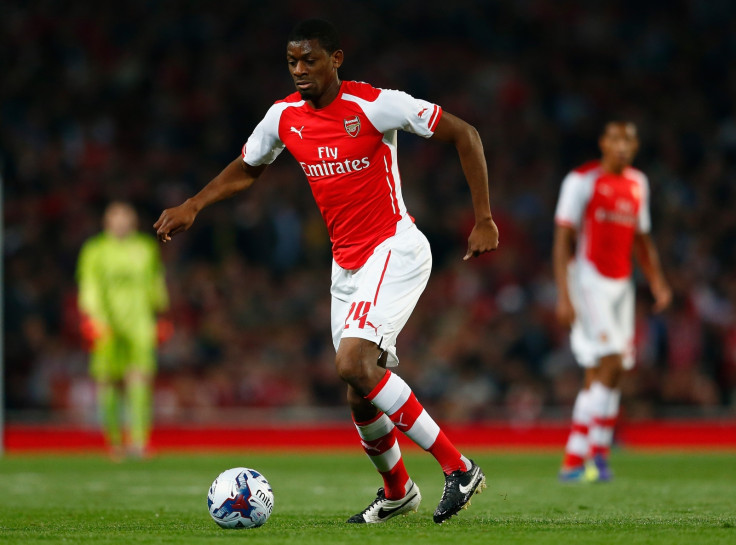 Arsenal's out-of-contract midfielder Abou Diaby should be released at the end of the season following a succession of injury problems, according to ex-defender Martin Keown.
Diaby has made just one Premier League appearance since March 2013 due to a succession of setbacks in an attempt to recover from constant knee troubles which have limited his first team involvement.
The 28-year-old has figured just once this season but in an effort to return to full fitness and win a new contract has played for the Arsenal Under-21 side, and could yet return in the top flight trip to Burnley this weekend.
But Keown believes that despite signing Diaby as a 19-year-old in 2006, Wenger should ditch any sentimentality and release the France international this summer as he continues to occupy a place in the Arsenal squad.
"I feel absolutely gutted for him," he told The Daily Mail. "I was working with the club when he arrived at a similar time to Alex Song.
"They were two youngsters full of promise, but Diaby was already injured when he arrived at the club. He's had such bad luck with injuries ever since.
"It'll be a difficult decision for Wenger, as he's given him plenty of time to recover. If he lets Diaby go, it'll be with a heavy heart. He treats each player like they're family, like they're one of his boys.
"I thought he was going to take the place of Patrick Vieira. He was like Patrick, but with an extra yard of pace – and Patrick was no slouch!
"Wenger was buzzing over his signature when he signed him, he was really excited to work with him. He and the coaching staff did a lot of extra work with Diaby after training. He could have been the long-term solution.
"But at the moment he's taking up a place in the squad. Arsene has a tough call to make."
Diaby could be one of five players returning from injury for Arsenal, with Mathieu Debuchy, Wojciech Szczesny, Jack Wilshere and Mikel Arteta all in contention to feature against Burnley as the club attempt to keep pace with Chelsea in the title race.