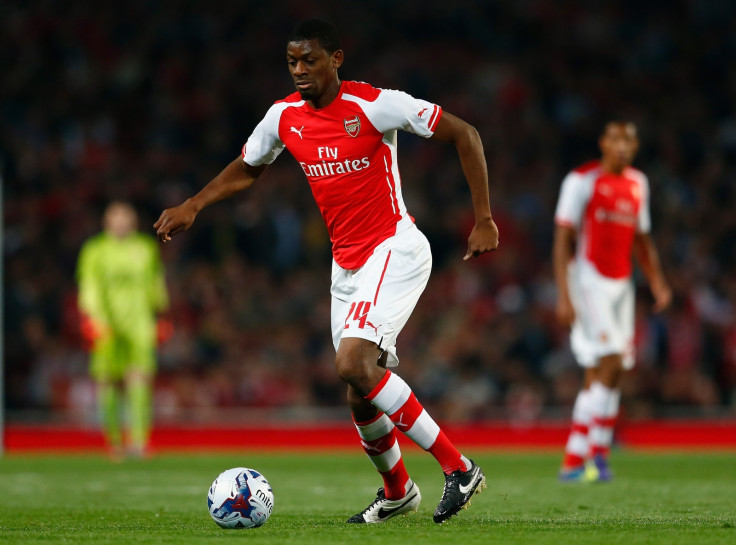 Arsene Wenger has revealed that he is not sure if Arsenal are going to give Abou Diaby a new contract following his persistent injury problems.
The midfielder has started in only 16 games in his last four seasons at Arsenal owing to injuries but Wenger insists that the problems are not mental but physical. Diaby suffered a major ankle injury at Sunderland a few years back and the manager revealed that the 28-year-old has not been the same player since.
Diaby has not played a single game this season and is unlikely to be available for the remainder of the season, with Wenger stating that he is still not back in training. He recovered from an anterior cruciate ligament injury last year but has since succumbed to other problems which have stunted his development.
"Diaby hasn't a mental problem but a problem of injury. He is a player for whom I have great respect. Whenever he returns, he is injured and he goes from zero. He was destroyed by a bad tackle," Wenger said.
"The football player needs mobility of his ankle. When your ankle mobility is restricted, you compensate with something else. He suffered from a very bad tackle in Sunderland six or seven years ago. He was the victim of a tackle that was never punished. It has restricted the mobility of his ankle. If he comes back, I will keep him. I always believed in him. In football, the most important thing is health," he added.
Arsenal are currently in the hunt for a centre-back and have earmarked Villareal's Gabriel Paulista as the man to take over in the absence of either Per Mertesacker or Laurent Koscielny.
However, work permit problems have stalled the transfer, with the Brazilian yet to play a single international for his country, something which is mandatory to secure a clearance by the FA. Wenger has warned that failure to complete a deal will force him to move to other targets as he is in desperate need for defensive cover in January.