Rock legends AC/DC have confirmed that Guns N' Roses' legendary singer Axl Rose will replace Brian Johnson for the remainder of the band's Rock or Bust world tour. It follows speculation that Rose would join the Australian quintet, after Johnson was ordered to quit the tour for health reasons.
Johnson was told to stop touring in March 2016 amid warnings that he risked "losing his hearing permanently". He joined AC/DC after the band's original singer, Bon Scott, died of 'acute alcohol poisoning and death by misadventure' in 1980.
AC/DC's official statement says: "As much as want this tour to end as much as it started, we understand, respect and support Brian's decision to stop touring and save his hearing. "We are dedicated to fulfilling the remainder of our touring commitments to everyone that has supported us over the years."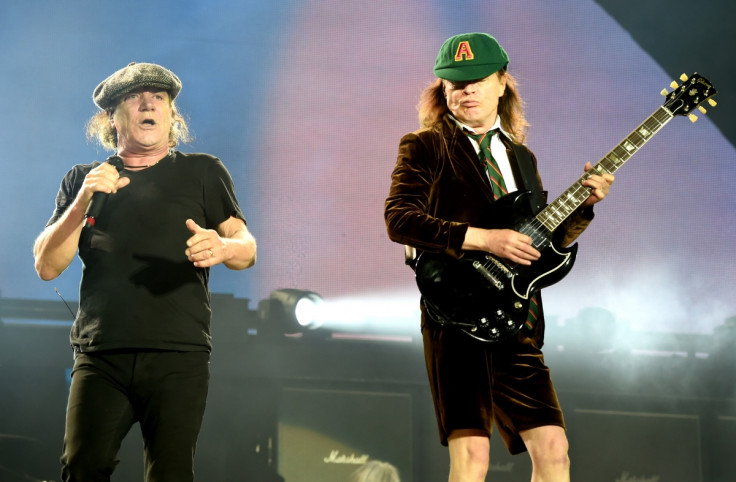 Now the Guns 'N Roses' lead singer – who fronted the notorious LA rockers since their breakthrough 1987 album Appetite for Destruction – has been confirmed as Johnson's replacement by AC/DC. Rose will join Angus Young, Cliff Williams, Stevie Young and Chris Slade in fulfilling their postponed north American dates, as well joining the outfit for scheduled dates across Europe as part of their current global touring schedule.
That leg kicks off on 7 May in Lisbon, stopping at both London's Queen Elizabeth Olympic on 4 June and Manchester's Etihad Stadium on 9 June.
Rose will then join the reformed Guns 'N Roses for their anticipated Not In This Lifetime tour this summer. The band has already played their first show together for 23 years at California's Coachella Festival on 17 April, when AC/DC's guitarist Angus Young joined the band for a rendition of the band's classic Whole Lotta Rosie.
Johnson's decision to quit is the latest in a string of setbacks AC/DC has faced recently. The band's former drummer, Phil Rudd, was sentenced to house arrest in 2015 after being convicted of drug possession and making threats to kill, while Malcolm Young – AC/DC's guitarist and songwriter – was also diagnosed with "dementia" in 2014. The Sydney Morning Post quoted a source close to the family, saying Young suffers from "complete loss of short-term memory".