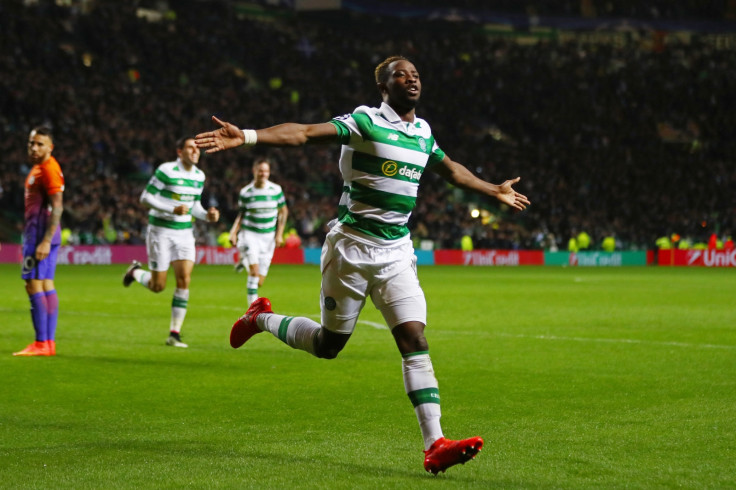 AC Milan have opened talks with Celtic over the potential signing of young striker Moussa Dembele, reports say.
Sky Sports claims the Italian giants are the first to formally enquire about the 20-year-old striker, who has also been linked with Chelsea and Borussia Dortmund.
Dembele has enjoyed a hugely impressive first season with Celtic, scoring 17 times in 29 league appearances. The Scottish champions value him at around £30m ($39m).
The Frenchman was linked with a move to Arsenal last summer, but became Brendan Rodgers' first signing at Parkhead in June after his contract with Fulham expired.
Milan were bought out by Chinese investors earlier this year and are planning a major transfer outlay to overhaul a squad that finished a disappointing sixth place in Serie A.
However, they could find it difficult to persuade Dembele to move to Italy, with the young striker insisting last month that he was happy at Parkhead.
"I've got a four-year contract here so it's just speculation. I haven't said that I'm going to leave the club," Dembele was quoted as saying by the Daily Mail.
'There is always room for development, especially when you have a manager like Brendan Rodgers.
'You want to play in the Champions League and I've had the chance to do it this season. I think Celtic is the best place for me to be."
Rodgers said in April that he expected Dembele to leave Celtic one day but warned the striker against making the switch too early, saying it could endanger his development as a footballer.
"I think we all know at some point he will move on, it's just about timing," Rodgers told BBC Sport.
"But I know at this point he's very happy here. He's only 20 and he's been a joy to work with.
"There's no doubt there will be a natural point in time that he goes, I think we all understand that. Unfortunately, that's how it goes up here. But if he serves the club well in his time here that's all we can ask for."