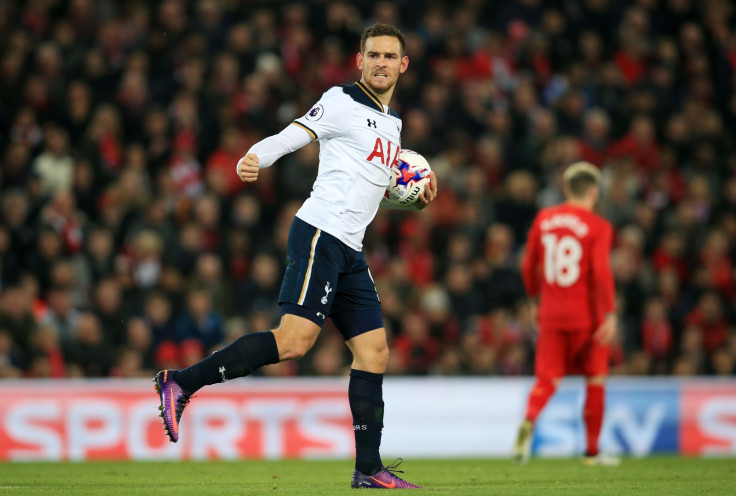 Tottenham striker Vincent Janssen has admitted that he could leave the club in the summer transfer window after a disappointing debut season in English football.
Janssen, 22, joined Spurs from AZ Alkmaar in a £17m ($22m) deal last summer but started only seven league games for the club in his first season, scoring just two goals.
The Dutch striker admitted that he was frustrated with his lack of playing time at Spurs and said he would make a decision on his future after returning from his holidays.
"I cannot say anything about that," Janssen was quoted as saying by the London Evening Standard when asked about a possible move back to the Dutch Eredivisie. "I keep all options open.
"[My future] is a matter for after the holidays. I want the prospect of more playing time, but otherwise I'm now better keeping my mouth shut."
Janssen, who started and scored for the Netherlands in a 2-1 friendly win over Morocco on 31 May, suggested that it would be difficult for him to get playing time at Spurs next season with Harry Kane ahead of him in the pecking order.
"I initially found it difficult with my role as a substitute, sometimes sat in the stands at Spurs, but I learned to deal with it," the Dutchman said.
"As a young player I had to compete with Harry Kane, the top scorer of the Premier League, arguably the toughest league in the world. And a striker performing remains in the team."
In a separate interview last week, Janssen said he had become a better player in England despite the limited opportunities afforded to him.
"I would first like to focus on the Dutch national team," Janssen was quoted as saying by Dutch publication AD when questioned about his future.
"Then we will see how all parties see the future. I have always said I will give myself at least a year at Spurs. I have played less than expected, but I am now a better player to be working every day at the top in England."