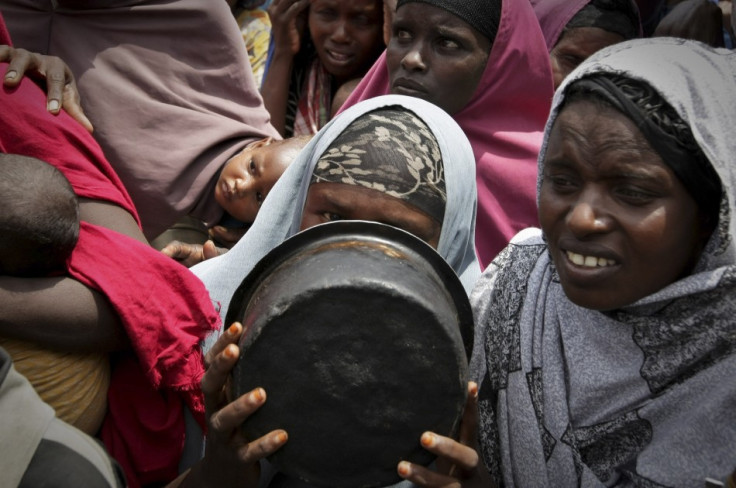 Somalia's al-Shabab Islamists have denied lifting their ban on Western aid agencies and say UN reports of famine are "sheer propaganda", according to BBC News.
The UN on Wednesday said that parts of Somalia were suffering a famine after the worst drought in 60 years, and millions of people are desperately trying to survive.
According to aid agencies workers, a man staying in a refugee camp became suicidal after struggling to feed his family and slashed his stomach as he attempted to take his own life.
However now, A spokesperson for Al-Shaba, an Islamist militant group that has been linked to Al-Qaeda and controls the territories most affected by the drought denied the ban imposed by the militant group on aid agencies was ever lifted.
In 2009, Al-Shabab threatened western organisations operating on its controlled territories, forcing most of them to flee. The United Nations World Food Programme was one of those banned.
Apparently the group has now backtracked on its previous decision to allow aid agencies in.
Al-Shabab spokesman Ali Mohamud Rage earlier this month announced that aid agencies, whether Muslim or non-Muslim, would be allowed back into Somalia as long as they had "no hidden agenda".
The announcement prompted the US to say it was lifting its ban on allowing its food relief into areas controlled by al-Shabab, which it considers as a terrorist group.
However, Mr Rage told journalists in Mogadishu on Thursday night: "The agencies we banned are still banned. The agencies were involved in political activities."
He admitted there was a drought but said reports of a famine were "utter nonsense, 100% baseless and sheer propaganda".
"There is drought in Somalia and shortage of rain but it is not as bad as they put it." he said.
Meanwhile the U.N food programme has said it is planning to airlift food into the capital, Mogadishu, in the next few days to try and help the thousands of malnourished children who face starvation in the country.
Rashid Abdi, a Somalia analyst at the International Crisis Group think-tank, told Reuters news agency that al-Shabab were trying to avoid being "seen as people who oversaw a large-scale humanitarian disaster".
However their decision to ban aid agencies will not help their image or cause, as while they fight the UN backed but weak government, they have shown that the people are not their priority.