Key Features:
15.6in LCD display (1366 x 768)
Core i5 Processor with 6GB RAM
500GB Hard drive
Touchscreen
Windows 8
Price as Reviewed: £445
Acer Aspire V5 Touch
Acer has produced one of the most attractive and powerful Ultrabooks on the market in the share of the S7, but at almost £1,000 it will be out of the reach of many looking for a touchscreen Windows 8 laptop.
And so Acer is offering the V5 Touch, a budget machine with a larger 15.6in touchscreen but without the slick sheen of the S7. While Ultrabooks have yet to come down in price sufficiently to gain widespread appeal, the V5 Touch at least allows those looking to utilise the touch-optimised aspects of Windows 8 a cheaper way in.
But is it any good?
For your £445 you get a lot of laptop. With a footprint of 254 x 381mm and weight of 2.3kg, the V5 touch dwarves the S7 completely, and means that it is much less portable than the company's flagship ultraportable. Carrying a V5 Touch around in my bag for a couple of days was very noticeable and not very comfortable.
The elongated look makes it difficult to easily fit into some bags designed for today's thinner and lighter laptops.
However all that extra space does mean you get a fully-featured keyboard with discrete number pad, as well as that large 15.6in display - so when you do get around to using the laptop, you have a lot more space to get things done.
The V5 Touch is part of Acer's Slimbook family (another label the laptop market really doesn't need, along with HP's SleekBook moniker) and it lives up to its name with a profile which is just 23mm.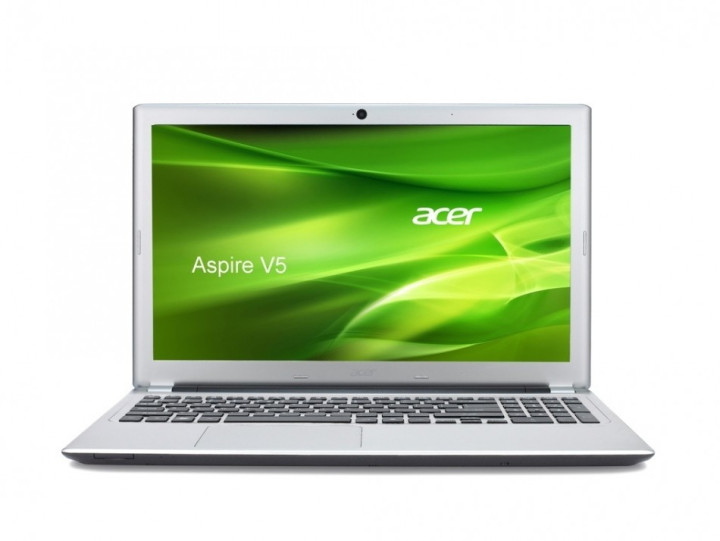 The laptop is constructed from plastic throughout, with my review model finished in an uninspiring but not unattractive grey/silver. The plastic finish adds to the sense of cheapness but the construction stood up to several weeks being carried around in a backpack without any signs of wear and tear.
Keyboard
Opening up the laptop, you are greeted with that vast keyboard which offers a regular laptop keyboard along with a number pad on the right-hand-side.
However despite all the room the larger laptop affords, the typing experience is not great. The keys are shallow, not well spaced and rather small considering how much room Acer had to play with.
I would have rather seen a decent keyboard without the numberpad which I have a limited use for anyway.
The V5 touch's touchpad is a one-piece affair without discrete left and right buttons.
It works well and was responsive to all touches, and supports pinch-to-zoom and other multi-touch gestures which are used in conjunction with Windows 8 navigation. The integrated buttons are slightly spongy however and didn't feel very solid, though on the plus side there was no discernible dead zone.
Screen
The screen on the Acer Aspire V5 Touch is another area where the budget credentials of the laptop shine through - or don't shine through in this case.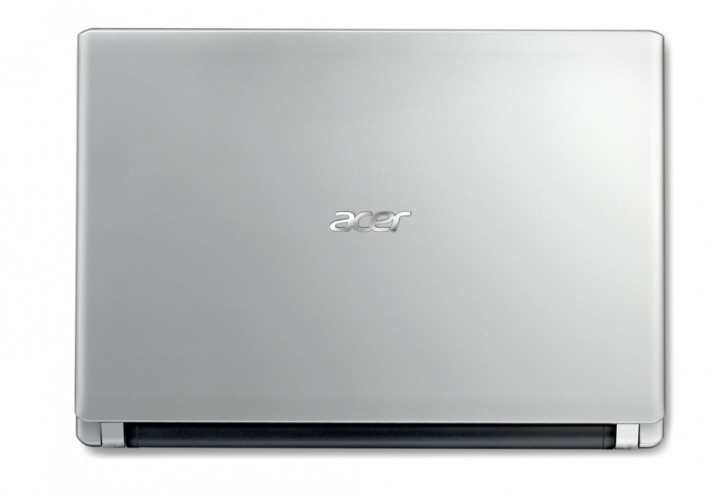 The screen has a typical laptop panel resolution of 1,366 x 768 which is normally fine, but stretched to a 15.6in screen means images and text appear grainy and indistinct. The problems are exacerbated by the fact that colours appeared washed out and dull.
It is all well and good having more screen space, but if isn't a good experience looking at it, then the benefits are very quickly negated.
Connectivity
Considering the size of the V5 Touch, you would expect the connectivity to be decent, and it doesn't disappoint. Along with two USB 2.0 ports and one USB 3.0 ports you get a HDMI port. There is also a combination port which is used in association with a supplied lead, giving you a LAN and VGA connections.
You also get a combination SD/MMC card slot at the front of the laptop. Acer has decided to include a DVD drive witht eh V5 Touch, but how many people still use these is quesitonable. There is also no option to upgrade to BluRay, but with the screen's poor resolution this isn't a big loss.
In relation to wireless connectivity, you get the usual pairing of Bluetooth 4.0 and Wi-Fi N, though I did find the Wi-Fi connection dropped on several occasions which is a pretty big annoyance. A reboot was required to solve the problem.
Hardware and Performance
In terms of hardware, the V5 Touch is available in a large number of configurations including a number with second generation Intel chips, as opposed to the third generation Core i5 chip which was powering my review unit.
The additional price of a newer processor are negligible so if you are buying one of these laptops then choose the latest CPU if possible.
My laptop was powered by a 1.7GHz dual-core Core i5 chip along with 6GB of RAM (4GB comes as standard and can be expanded to 8GB). In terms of graphics, mine was handled by Intel's integrated HD Graphics 4000.
Overall performance was excellent, handling HD video streaming, Photoshop editing and multi-tab web-browsing all at the same time without a problem.
The laptop was pretty noisy once the fan kicked in - which was a lot - though I didn't notice it getting too hot even under heavy load.
In relation to battery life, the Aspire V5 Touch is as you would expect for a laptop of this size. Playing HD video on a loop at 75 percent brightness with Wi-Fi turned on, the laptop lasted just over three hours, which is reasonable.
Using the laptop typically I saw almost a full day's use from the V5 Touch, which is as much as you can realistically expect.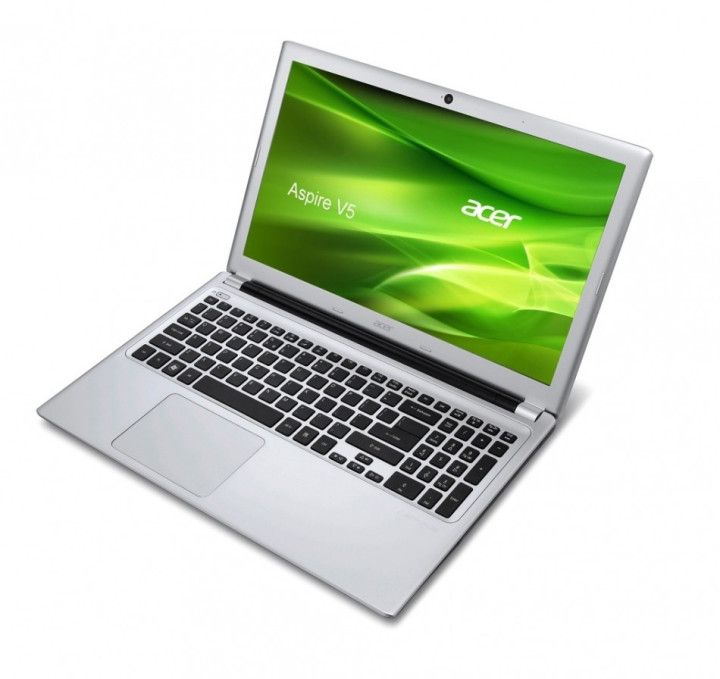 Also, the fact the laptop uses a spinning disk hard drive rather than a solid state drive (SSD) you don't get the benefit of fast boot times, meaning powering up the laptop takes a lot longer than the 10 seconds an Ultrabook typically takes.
Verdict
The V5 Touch is a very competent laptop. It has a large screen, expansive keyboard and with a Core i5 processor and 6GB of RAM can handle most of what you throw at it.
However, if you are looking for a laptop which is portable then the V5 touch is probably not the best option. Add to that the screen's poor resolution and the V5 Touch's £445 may seem a bit expensive.
If you want to get into the touch-centric world of Windows 8 and don't want to break the bank, then the Aspire V5 Touch is a good entry-level model.
Scores
Overall: 7/10
Design: 7/10
Performance: 8/10
Screen Quality: 7/10
Battery: 8/10
The Good
Good build quality
Touchscreen at a low price
Good performance
The Bad
Poor screen
Not very portable