Adam Lallana does not think Liverpool will have any problems attracting big players this summer after Jurgen Klopp's men secured Champions League qualification with a 3-0 win over Middlesbrough on Sunday (21 May).
Lallana, who recently committed his future to the Reds by signing a long-term deal worth £110,000-a-week last month, believes the presence of Klopp, the atmosphere at Anfield and the carrot of Champions League football should be enough for some of Europe's top stars to want to ply their trade on Merseyside.
"I said recently that we are going to attract big players this summer, especially with Jurgen Klopp as our manager," the Liverpool attacker told BBC Sport. "[Along with] the new stand, the atmosphere at Anfield is great, on top of the with Champions League football, I think we'll see some big faces coming in."
Despite threatening to challenge for the Premier League title earlier in the campaign Liverpool had to wait until the final day of the season to guarantee their involvement in Europe's premier club competition next season.
Lallana, 28, knew the fight for the top four would ''go down to the wire'' but is glad Liverpool managed to keep themselves ahead of Arsenal, who have failed to qualify for the Champions League for the first time since 1996.
"It's been a difficult season, we've had ups and downs but to get over the line is a great feeling.
The pressure was always going to be on, we live with pressure that's the industry we're in," added Lallana.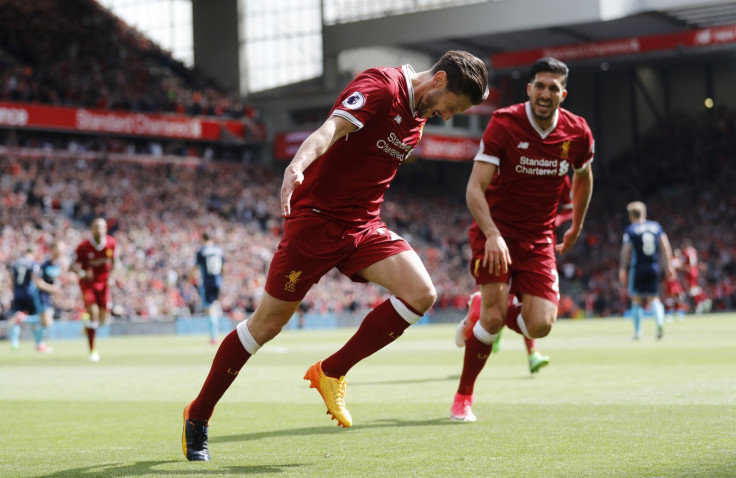 "The league has been challenging all season and it was always going to go down to the wire. I don't know who we could [play in the Champions League], I was just focused on getting the win [against Middlesbrough]."
Champions League qualification has been achieved by Liverpool, but their season is not over just yet. Klopp's men are travelling to Australia to face Sydney FC at the ANZ Stadium on Wednesday evening. The post-season trip down under is not the only long-haul journey the Reds will be making this summer, with a short tour to China and Hong Kong planned for July.