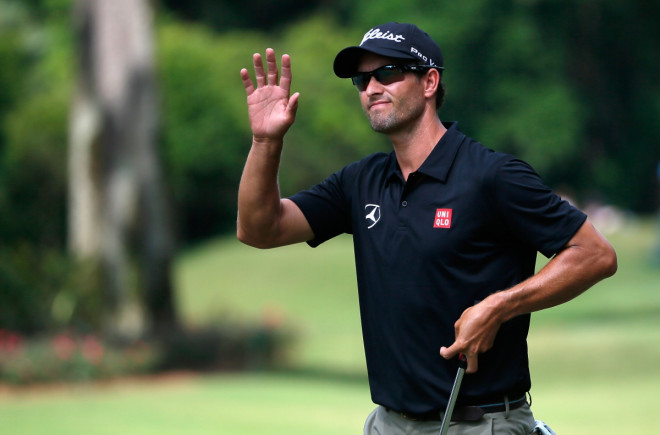 Tiger Woods' 60-week stay at the top of the Official World Golf Rankings has been ended by Adam Scott who has taken the no.1 spot without striking a ball.
Scott had a number of opportunities to displace Woods towards the end of the 38 weeks he spent in second place but spurned them while the 14-time major winner has been recuperating from back surgery he underwent in March.
2013 Masters champion Scott needed just a top 16 finish at the Players Championship earlier this month to clinch top spot but a 38th placed finish meant his wait continued.
But despite not playing in last week's HP Byron Nelson Championship the Australian was assured a place at the top of the rankings released on Monday and will tee off at the Crowne Plaza Invitational this week as the top ranked golfer in the world.
Scott has become just the second Australian to reach the summit of the sport after Greg Norman's reign was ended in 1998 after 331 weeks at the top.
"Part of this is for him (Norman) because he's given me so much time and inspiration and belief," Scott said. "I drew on that a lot. I somehow managed to stay in each shot when I needed to.
"He has devoted so much time to myself and other young Australian players who came after him. Incredibly generous.
"I think it's a nice feather in the cap. I mean, if I was never world No 1 when I'm this close, I'd be disappointed.
"But I'd also much rather win the US Open and not be No 1 at all this year. That's what it comes down to."