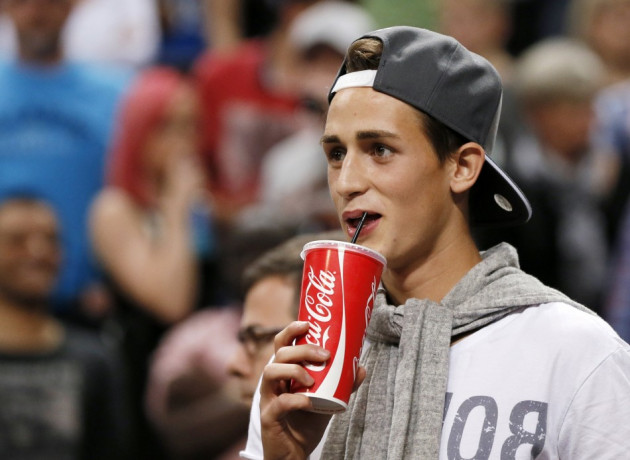 Danny Mills, a member of the Football Association commission charged with revitalising the English game, has criticised chairman Greg Dyke's stance regarding Manchester United winger Adnan Januzaj's eligibility to play for the national team.
Since scoring twice against Sunderland on his Premier League debut, Januzaj has been subject of debate regarding his international allegiance, with as many as seven nations contesting for his services having turned down numerous offers to join up with the Belgium squad.
Following his double at the Stadium of Light United boss David Moyes confirmed The FA had made contract regarding his international future. Januzaj would be eligible for England should he continue to play football in the country until 2018.
Newly appointed chairman Dyke stated last month that the Premier League had become the "finishing school" for some of the best players in the world rather than a division devoted to the progression of talented English players. He warned the future of the England team was in jeopardy should the trend continue.
But following the revelation that the FA were pursuing Januzaj, both England manager Roy Hodgson and Dyke himself have supported the move - a contradiction of the governing body's motives regarding youth football.
Among Dyke's pledges during his opening address as FA chief was to form a commission devoted to reinvigorating English football, with former England boss Glenn Hoddle invited to contribute.
Mills, the former Leeds and England defender, is another included however he has criticised Dyke for seemingly backtracking on his devotion to improve the national team with his public pursuit of Januzaj.
"I don't agree with [Dyke on] that," Mills told talkSPORT. "I don't think he [Januzaj] should be able to play for England.
"I think it is a quick fix to a long-term problem. If you start to do that, you actually detract from encouraging English clubs to go and find English players.
"What academies will do is bring in foreign players at the age of 13, 14 that have got potential and then by the time they are 18 they can play for England.
"If you limit it to parents and grandparents and then maybe if you were in this country from the age of five, or you came to this age at the age of five then possibly then you play for the country.
"Apart from that, I think it is a quick fix to a long-term solution and I don't agree with it. I think it is a little bit contradictory."
Januzaj is eligible to play for Albania, Belgium, Croatia, Kosovo, Serbia and Turkey.
Belgium boss Marc Wilmots has confirmed that Januzaj turned down a latest opportunity to link up with his side for the World Cup qualifiers against Croatia and Wales.
The debate regarding Januzaj has dominated the lead up to England's crucial World Cup qualifying double-header against Montenegro and Poland, with midfielder Jack Wilshere even weighing in stating only players born in England should represent the national team.
Doubts over Januzaj's desire to play for England have been accentuated by the perilous nature of his future at United, with his current deal due to expire at the end of the season.
For the 18 year old to be eligible to play for England he would be required to remain in the Premier League until 2018, when he is aged 23 but having yet to sign a new deal with United, The FA's pursuit could be deemed meaningless.
England have a recent history of fielding players with the sole intention of teeing down their international commitment. Liverpool winger Raheem Sterling made his England debut against Sweden last year but hasn't played since and has only been called into one further squad.