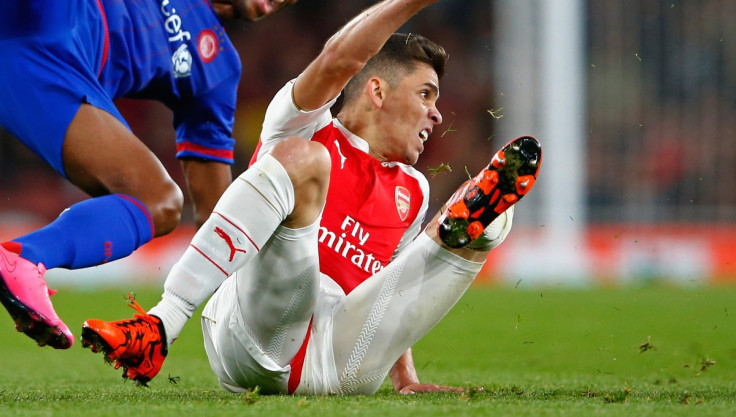 Arsenal defender Gabriel says the team only have themselves to blame for warming up for the crunch Premier League clash against Manchester United with defeat to Olympiakos in the Champions League. The Gunners stumbled to a 3-2 defeat at The Emirates Stadium on 29 September to leave them without a point from their opening two group games.
The result leaves the north London club's European campaign in tatters ahead of back-to-back games against Bayern Munich. Felipe Pardo, Kostas Fortounis and Alfred Finnbogason struck to give the Greek champions their first ever victory on English shores and leave manager Arsene Wenger bemoaning his club's defence.
David Ospina's mistake, which allowed Fortounis to score directly from a first-half corner, was the lowest point of a dire performance from Arsenal, but Gabriel has attempted to relinquish blame from his fellow-South American. The 24-year-old says the entire team are responsible for the defeat and has called on his side to react against United on Sunday 4 October.
"It was a complicated night [against Olympiakos]," he told Arsenal's official website. "We were in a good place in the first half, defending well, we were happy. But the three goals were our own fault.
"We only have ourselves to blame for conceding them and now we have to rest, work harder, and then on Sunday come back and have a good game. We just need to be calm. We have to work hard and focus on putting in a good performance [against Manchester United].
"I am sad that we lost an important game at home. But we can still qualify. We have a very strong team, with some very good players. We now have to try to win the remaining matches in the group."