AFC Bournemouth practically secured a fairytale promotion to the Premier League with their 3-0 victory over Bolton.
Six years ago the south-coast club teetered on the brink of Football League existence only to defy a punitive 17-point deduction and survive.
They made the Great Escape and have not looked back since.
And as fans on Monday (27 April) night descended on to the recently relaid pitch at the Goldsands Stadium, one man's name rang out loudest of all: Eddie Howe.
The 37-year-old former Cherries defender enjoys hero status in that corner of Dorset for transforming the club from perennial strugglers into Premier League upstarts.
But Cherries' fans should also be thankful to the man spotted celebrating in the chief executive seats, the man that bankrolled their charge up the Championship.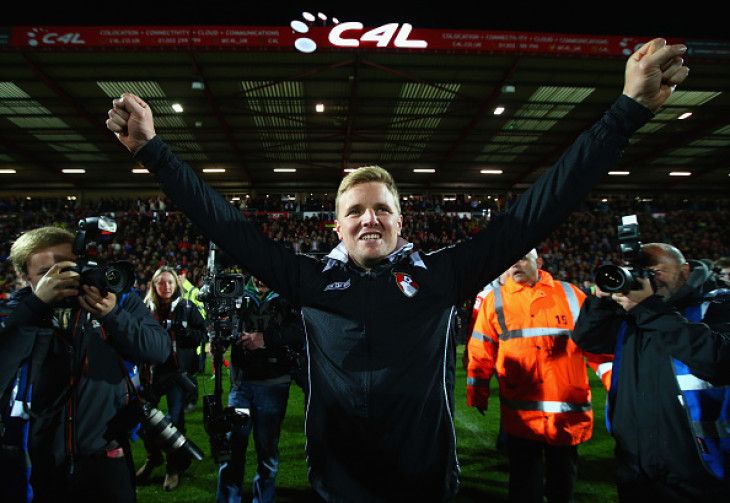 Coy chairman
Maxim Demin is not often at the Goldsands, but his presence, and financial clout, has been felt on the pitch.
The Russian businessman bought a 50% slice of the club in November 2011, adding the second half last year. During his time in charge there has been an historic points tally (87, and counting) a record victory (the 8-0 demolition of Birmingham) and now promotion to football's richest league.
There has also been considerable outlays on players' wages – Bournemouth funded all £39,000-a-week of loanee Kenwyne Jones' salary. There have also been promises of bumper new deals in the top flight.
But while most football fans know the faces of Chelsea's Roman Abramovich, Liverpool's John Henry or QPR's Tony Fernandes, very little is known of Demin.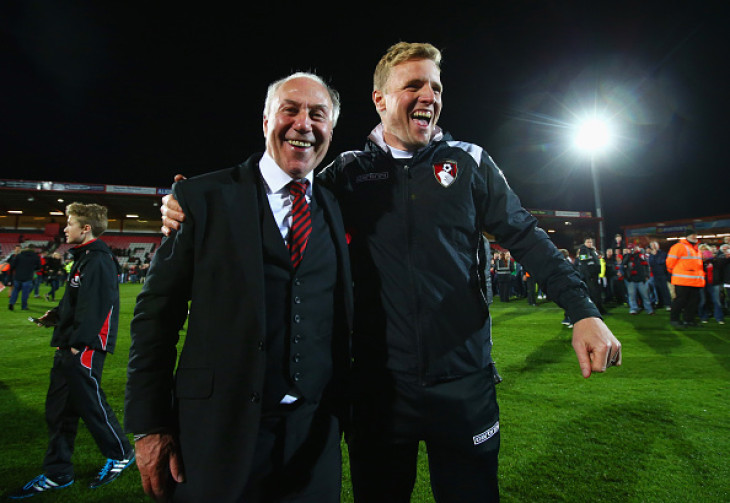 Wealth
Bournemouth chairman Jeff Mostyn claims to have seen evidence of Demin's vast wealth and the Russian's fortune is reported to stand in the billions.
During last night's victory parade, Mostyn said Denim had "taken the club to new heights". He said: "Without his dedication, commitment, love for the football club and investment we would not have had the ability to do what we have done today."
Demin is the founding and single director of Wintel Petrochemicals Limited, a company registered in 2005 in Woking, Surrrey, but not much else is known about his other businesses nor how he amassed his reputed fortune.
He was introduced to the area by local businessman and former Bournemouth chairman, Eddie Mitchell, who firstly built Demin a home in the exclusive Sandbanks peninsula, then sold his 50% stake in the club to the Russian.
Despite having a home in the luxury postcode, Demin spends most of his time in Switzerland and staff at the club talk of a man who likes to pump money into the club from the periphery.
After Bournemouth's remarkable ascent, Demin will soon be under the bright lights of the Premier League banner.