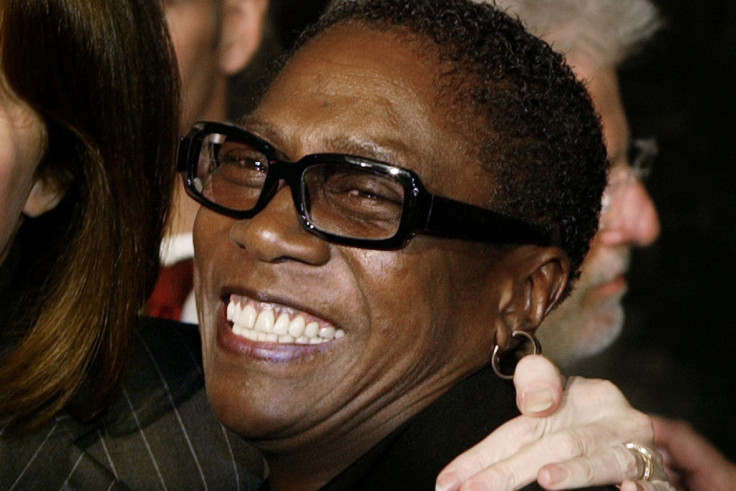 Afeni Shakur Davis, the mother of rap legend Tupac, has died, California officials confirmed on Tuesday (3 May). The 69-year-old, who first rose to prominence as one of the "Panther 21" group of American insurgents accused of plotting bomb attacks on police stations, passed away from what early reports suggest is a heart attack.
According to the Marin County Sheriff's office, Davis was rushed to hospital after deputies responded to Davis' home on reports of a possible cardiac arrest. She was confirmed dead at 10.28pm on 2 May.
Born Alice Faye Williams, Davis changed her name when she moved to New York and joined the Black Panther movement. In 1969 she and other party members of the Panther 21 were arrested and imprisoned for conspiracy to bomb multiple city landmarks, but she was acquitted on all charges.
The political activist became pregnant with Tupac in 1971 and they remained close until the iconic rapper died. He paid a touching tribute to his mother in his 1995 classic Dear Mama in which he raps the lines: " Ain't a woman alive that could take my mama's place"
Tupac was shot and killed in Las Vegas, Nevada, on 7 September 1996. He was travelling in a car with Death Row Records founder Suge Knight after attending a Mike Tyson fight at the MGM Grand, when he was fatally wounded in a drive-by attack. In 2003 Davis told CBS News that she was not concerned about bringing those responsible for her son's death to justice.
"Not a second. Not even a nanosecond have I concerned myself with who shot him or why they shot him, or what should happen to them. I don't care what happens to them," she says fiercely. "I spend my time putting my sons work out, because guess what - they shot him, (but) did not shut him up though."
Before her death she had reportedly been living on a houseboat, overseeing her son's back catalogue and legacy. In 2013 she filed a $1.1m (£685,000) lawsuit against Entertainment One for failing to pay royalties from an album released after the rapper's death. She claimed that the media company owed her millions from the star's album Beginnings: The Lost Tapes, released in 2007.
Her shock death could mean the release of the much-anticipated Tupac Shakur biopic All Eyez On Me will be pushed back. Shakur was an executive producer on the film, which stars Demetrius Shipp Jr, Kat Graham and Grace Gibson.