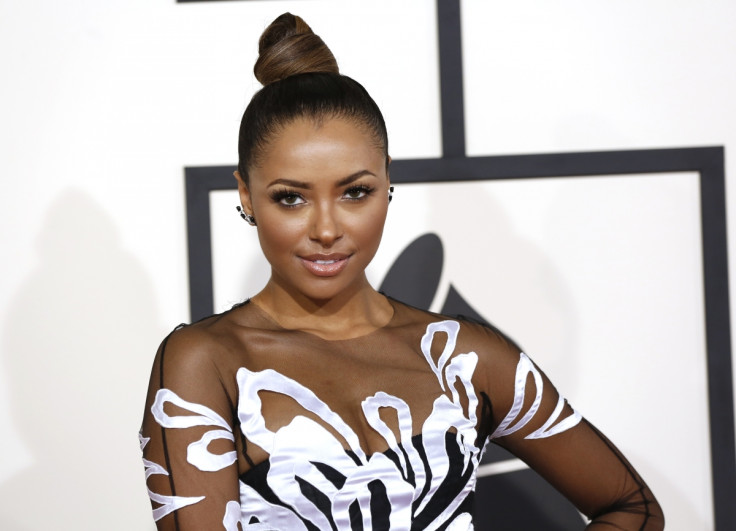 Production is finally under way on the anticipated Tupac Shakur biopic with confirmation in the casting department. All Eyez On Me, which will be directed by music video veteran Benny Boom, will portray the characters of actress Jada Pinkett Smith, Death Row Records boss Suge Knight and Tupac's mother Afeni Shakur.
Confirmed to play Pinkett Smith is singer and Vampire Diaries actress Kat Graham, who shared a photo of herself on set of the film with director Boom via Instagram. Sharing her excitement about the coveted role, Graham, 26, told The Wrap: "I've known about a few weeks now, and only officially could really start talking about it yesterday.
"So I immediately emailed Jada's brother, who I know, and I was like, 'You've got to tell her I'm in it!' But I heard that we're really similar, [we're both] musicians, producers and actresses – and tiny and sassy. So it works! I think it's going to work."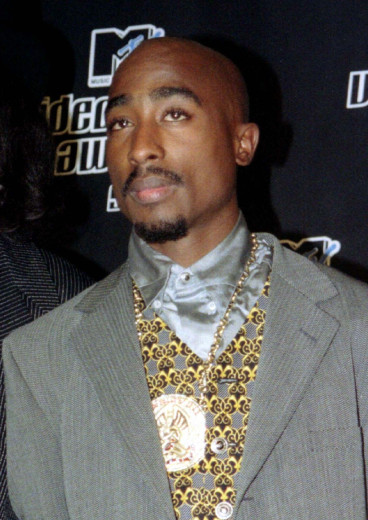 Pinkett Smith, 44, is known to have been close friends with Tupac having attended the Baltimore School For The Arts together. Opening up about their friendship in an interview with Howard Stern in 2015, Pinkett Smith explained: "It's so funny. Now being older, I have more of an understanding of what that was between us.
"When you have two young people that have very strong feelings, but there was no physical chemistry between us at all, and it wasn't even just for me! It was him too. There was a time when I was like, 'Just kiss me! Let's just see how this goes'. When I tell you it had to be the most disgusting kiss for us both."
The Walking Dead actress Danai Gurira has also signed up to play Tupac's mother Afeni, who had a close relationship with the iconic rapper and is an executive producer on the film. Actor Dominic L. Santana will take on the challenging role of portraying Suge Knight, whose record label Tupac was signed to until his death, while Demetrius Shipp, Jr., will play the late rapper. Jamal Woolard, who portrayed the Notorious B.I.G. aka Biggie Smalls in the 2009 biopic Notorious, will reprise his role as Tupac's East Coast rival.
Alongside an on-set photo of himself in character as Tupac, Shipp wrote on Instagram: "Blessed to be in this position. Thankful I got to start my career off working with the great legend. Appreciate you brotha 4real."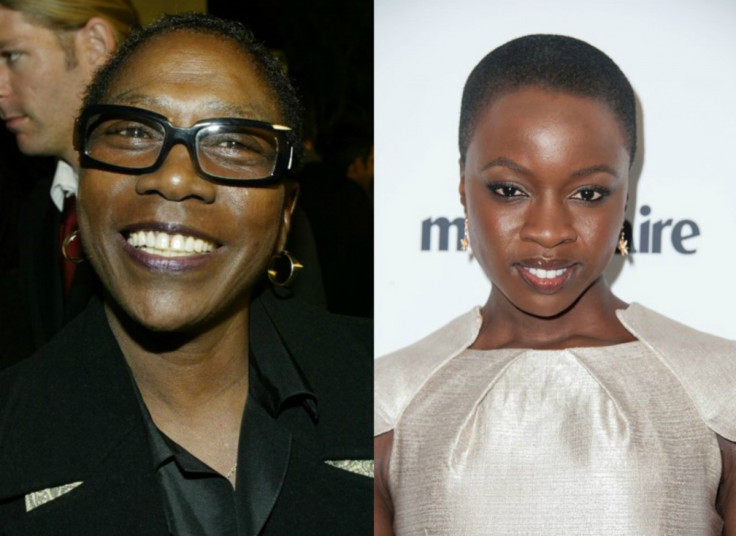 Tupac was killed at the age of 25 on 13 September 1996 in a drive-by shooting in Las Vegas, Nevada, that has never been solved. His rival Biggie was murdered six months later in March 1997 in another unsolved drive-by shooting.
All Eyez On Me, named after Tupac's 1996 album, is produced by Morgan Creek Productions and is yet to be set an official release date.