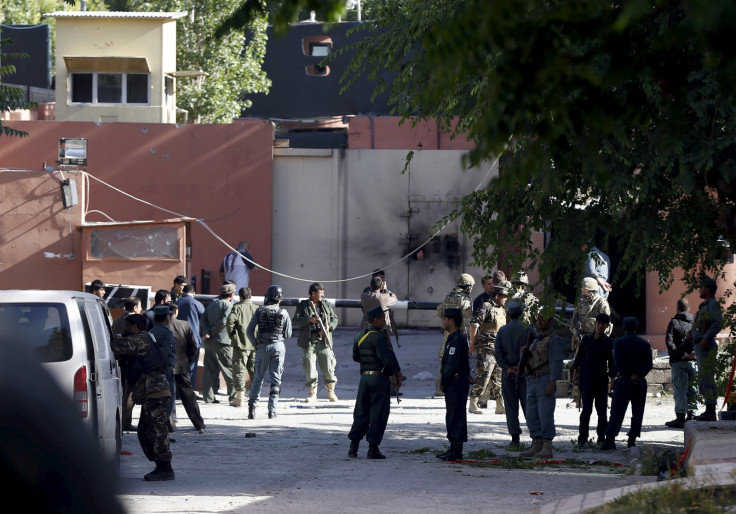 At least four Afghan Taliban suicide bombers stormed a guest house in the diplomatic area in capital Kabul fuelling a six-hour standoff.
All the four Islamists, equipped with rocket-propelled grenade launcher and weapons, have been killed by security forces.
The attack began at about 11pm local time and lasted for several hours. Explosions were heard at the start of the attack.
"All attackers have been killed in clash with security forces. No security forces or civilians were killed in the attack," said Interior Ministry spokesperson Sediq Sediqqi.
Only one local police officer has been injured in the gunfire. The Afghan Taliban has confirmed it is behind the attack. Local reports suggest the guest house is owned by a key Afghan political family, Rabbani – which includes Foreign Minister Salahuddin Rabbani.
"Four attackers who had one RPG launcher, three AK-47s and one grenade launcher were killed in Wazir Akbar Khan," Deputy Interior Minister Mohammad Ayoub Salangi wrote on Twitter.
It is still unclear who the inhabitants of the guest house were, as the residence is known to shelter both foreigners and high-profile locals. The building is located in an upscale area of Kabul where several other embassies are also located.
The Islamist group has been waging a deadly armed insurgency against the Afghan government and has stepped up their attacks in recent months.