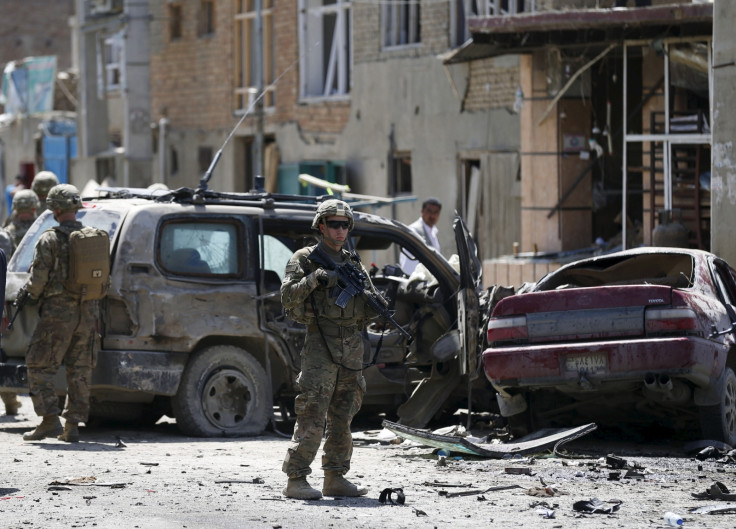 A suicide car bomb ripped through a checkpoint near the international airport in the Afghan capital of Kabul targeting a convoy of foreign troops.
The bombing has killed at least three people – including a foreign solider – and left 20 others injured. Two others who died in the explosion were said to be civilians, Afghan government officials confirmed.
"We are working to gather further details on explosions near KAIA. At this time, no reports of coalition involvement or casualties," read a statement from the Resolute Support Mission.
Interior ministry spokesperson Sediq Sediqqi said that women and children are also among the victims.
"The target of the attacker was the foreign forces convoy. So far we have two women dead, 18 others wounded, all of them civilians," said police spokesperson Ebadullah Karimi.
The explosion took place inside the major checkpoint which leads to the airport in the vicinity of Hawashinasi area. The blast was carried out during the morning rush hour in the area and hence caused heavy damages to the nearby buildings and vehicles.
No group has claimed responsibility for the attack, but Afghan Taliban is known to have launched a series of attacks in the country. This is also the second blast in Kabul today, 17 May – the first being a minor explosion in Kart-e-Now area. No casualties have been reported in that incident.