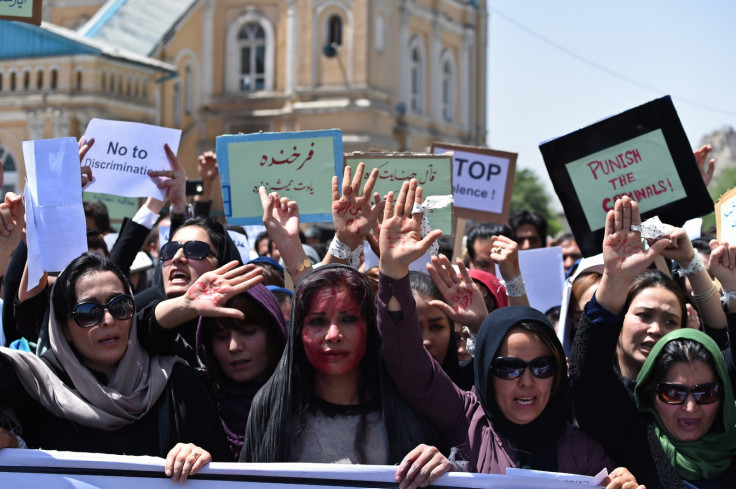 An Afghan court has handed jail sentences to 11 policemen who failed to protect a woman falsely accused of burning the Quran from the mob that killed her.
The officers were found guilty on charges of dereliction of duty in relation to the March incident that sparked mass protests in Kabul, with crowds demanding that authorities do more to uphold women's rights.
Judge Safiullah Mojadedi, presiding in Afghanistan's Primary Court, released another eight policemen for lack of evidence.
They were among a group of 49 people charged over the death of the 27-year-old woman, known by the single name Farkhunda as is Afghan custom.
She was attacked by a mob in Kabul in March, after an amulet peddler accused her of burning a copy of the Quran.
She was filmed being beaten, kicked and stoned by a mostly male mob in Kabul, before being thrown off a bridge, set on fire and thrown into a river.
Farkhunda had earlier challenged the amulet peddler over his selling charms to women desperate to have children.
A presidential investigation into the murder later found he made up accusations against her and she had not damaged the holy book of Islam.
The amulet peddler was one of four men sentenced to death by hanging earlier this month.