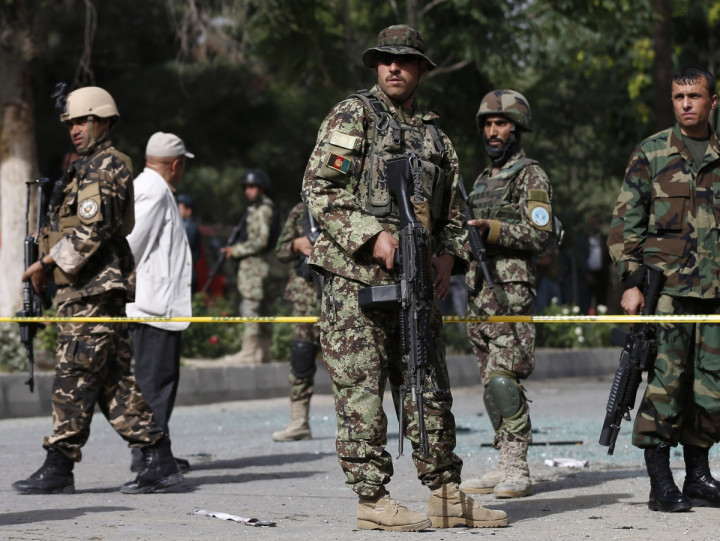 Eight military officers have been killed and 13 wounded after a suicide bomber attacked a bus transporting military personnel in the Afghan capital Kabul, according to officials.
The bomber detonated the explosive device in the western downtown area of the capital near Kabul University after approaching the vehicle on foot.
"As a result of a suicide attack this morning on an ANA [Afghan National Army] air force bus in Kabul, eight army officers were martyred and 13 wounded," defence ministry spokesman General Zahir Azimi said in a statement.
"I heard a huge explosion, after that I saw smoke and dust covering the area," said eyewitness Abdul Kabir.
The attack comes amid a landmark presidential election beset by claims of corruption, leaving the outcome of the poll unknown following two rounds of voting.
Presidential candidate Abdullah Abdullah last month survived a suicide bomb attack on his election rally in the city.
Meanwhile, the Independent Election Commission said that results of the election would be delayed for one week following allegations of voter fraud.
Ashraf Ghani, Abdullah's election rival, believed that he had won the Afghan election's second round run-off by more than 1.3 million votes