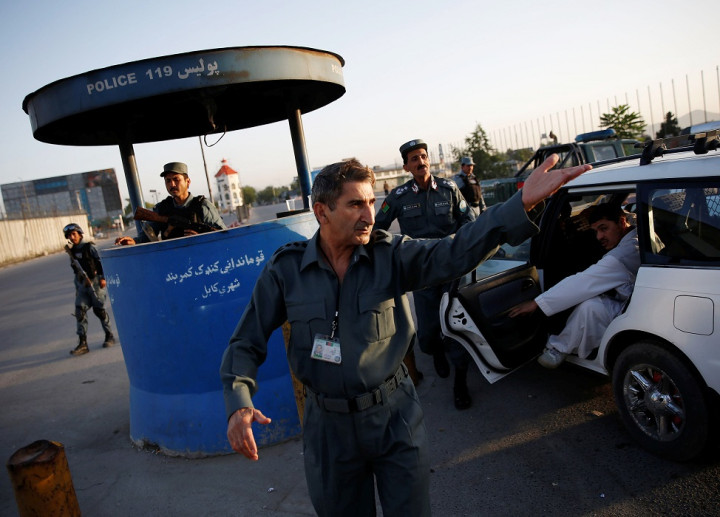 The second round of voting in the Afghanistan elections was marred by violence yesterday, after a roadside bomb killed 11 people in an explosion in the north of the country.
Taliban members also cut off the fingers of people who had voted in the elections as a punishment for joining in the voting in the weekend's presidential runoff to choose a successor to President Hamid Karzai, according to reports.
A bus exploded in the northern Samangan province in an attack in the capital of the province, Aybak, the governor of the province told the media.
Eleven people died in the explosion, including four election workers. The fatalities brought the number of civilians killed on election day across Afghanistan to 31, according to Reuters. Six women and four children were also killed in the minibus explosion, the Associated Press reported. Eleven policemen and 15 soldiers have also been killed in clashes.
Khairullah Anosh, the governor of Samangan province, told Reuters: "Three local IEC (Independent Election Commission) workers and two observers from Dr Abdullah's team were among them."
The observers were working for presidential candidate Abdullah Abdullah. Abdullah, a former anti-Taliban Northern Alliance leader who served for a period as foreign minister under Karzai, is running against ex-World Bank economist Ashraf Ghani, a former finance minister.
Abdullah gained 45% of the vote in the first round, but neither candidate gained enough of a majority to win the presidency outright. The final outcome of the runoff is unpredictable. The final result is due on 22 July.
In a separate incident, the Taliban cut off the fingers of 11 civilians on Saturday in western Herat province to punish them for voting, according to an Afghani police spokesman Raoud Ahamdi.
The Taliban had warned people not to participate in Saturday's vote. The Taliban have denounced the election as a US ploy and vowed to derail it, but an estimated 60% of voters have taken part.