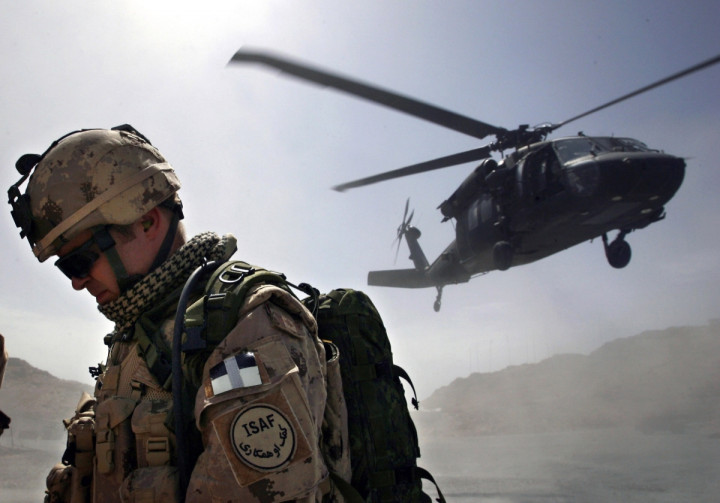 Five Nato soldiers have been killed in southern Afghanistan by fire from their own allied helicopters, according to both local police and Taliban insurgents.
A local police chief reported that the International Security Assistance Force (ISAF) troops were ambushed by insurgents in the southern province of Zabul and a resulting Isaf airstrike hit the wrong target, killing the troops in a friendly fire accident.
"Isaf troops were returning to their bases after an operation when they were ambushed by the insurgents. The air strike mistakenly hit their own forces and killed the soldiers," said local police chief Ghulam Sakhi Roghlewai.
A spokesman for the Taliban, Qari Yousuf Ahmadi, supported the claims of Roghlewai, claiming that after insurgents launched an attack on the allied forces, helicopters arrived and accidentally targeted their own soldiers.
Nato-led coalition forces confirmed the deaths of the five foreign servicemen but did not reveal the cause of their deaths. The force said that it would investigate the deaths of the troops.
Nato did not disclose the nationalities of the troops who died in the incident but most of the troops based in southern Afghanistan are believed to be American.
Taliban militants have threatened to disrupt campaigning and voting ahead of the second round of Afghanistan's landmark presidential election on 14 June.
Presidential front-runner Abdullah Abdullah recently survived an assassination attempt on his convoy in western Kabul when two bomb blasts targeted his convoy.