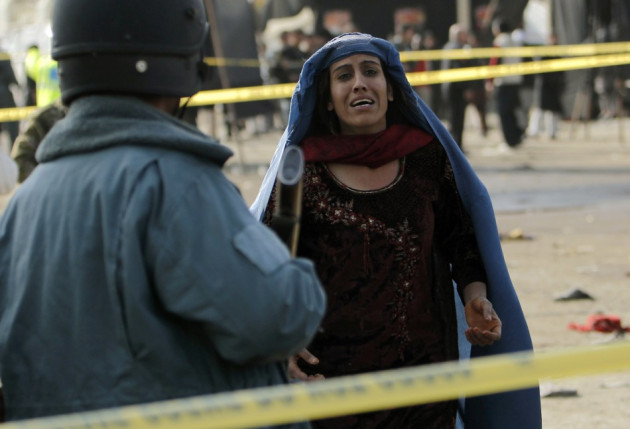 At least 48 people were killed Tuesday in a suicide attack on a Shia shrine in Kabul, where a crowd of hundreds had gathered for the holy festival of Ashura.
The blast occurred around noon local time, sources say.
Another explosion rocked the northern city of Mazar-i-Sharif, killing four people and injuring 17 others.
The attacks mark the first such large-scale sectarian killing in Afghanistan.
Ashura, which marks the climax of Muharram - the month of mourning for the martyrdom of the Prophet Muhammed's grandson Hussein - is the holiest day in the Shia Muslim calendar and a national holiday in Afghanistan.
Ashura Festival Celebrations in Images
The spilt between Sunni and Shia Muslims, as well as shaping the religious landscape of the Middle East, plays a key role in many of the political conflicts of the region. This divide is further fomented by the backing and influence of Saudi Arabia and Iran on the Sunni and Shia communities respectively.
Sectarian tensions in both Pakistan (majority Sunni) and Iraq (majority Shia) have led to years of bloodshed and chaos.
In Afghanistan, the community fault lines have been intensified since Sunni militants deepened ties with al-Qaida and the Pakistani Taliban. Pakistan committed itself to the U.S.-led "war on terror" following the September 11 attacks, but the extent of its allegiance has been open to question.
The killings also come a day after an international conference on the future of Afghanistan in the German city of Bonn.
Neither the Taliban nor Pakistan was present at the conference. Pakistan had boycotted the proceeding following a NATO strike that killed 24 Pakistani troops near the Afghan border last month.