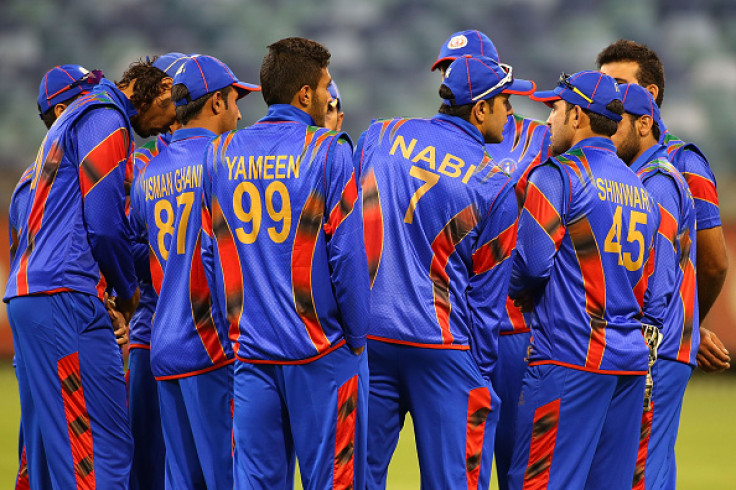 Coach: Andy Moles
ICC Work Ranking: 11th
Squad: Afsar Zazai (wk), Aftab Alam, Asghar Stanekzai, Dawlat Zadran, Gulbadin Naib, Hamid Hassan, Javed Ahmadi, Merwais Ashraf, Mohammad Nabi (c), Najibullah Zadran, Nasir Jamal, Nawroz Mangal, Samiullah Shinwari, Shapoor Zadran, Usman Ghani.
Fixtures: Bangladesh (18 February), Sri Lanka (22 February), Scotland (26 Febraury), Australia (4 March), New Zealand (8 March), England (13 March)
Overview: After failing to qualify in the last two editions of the World Cup, Afghanistan sealed a place in the 2015 ICC World Cup for the first time. In October 2013, the Asian side defeated Kenya in the World Cricket League Championship in Sharjah, which helped them finish second and a make it to the biggest stage of the world cricket in limited overs.
Afghanistan were one point ahead of third and fourth place United Arab Emirates (UAE) and Netherlands. Their rise in One Day Internationals (ODI) has been phenomenal in the last few years as they were in Division Five of the International Cricket Council's World Cricket League until 2008, before securing promotion to Division Two in 2013. They are pitted in Group A.
World Cup History: Afghanistan will feature in the World Cup for the first time during the 11th edition of the tournament.
Prediction: Afghanistan are likely to crash out of the group stages as they will need an upset to find a win against either Australia, New Zealand, Sri Lanka and England. They will be fancying their chances in search of their first win in the World Cup against Bangladesh and Scotland.