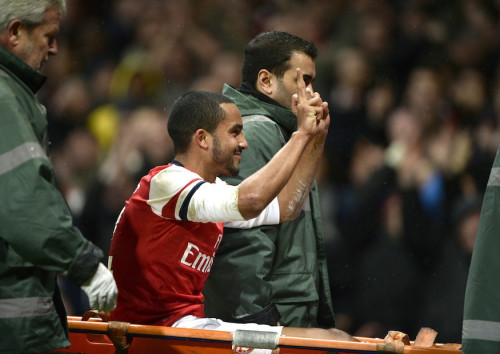 Over the last fortnight, controversial goal celebrations have arguably made more headlines than the goals they marked.
West Bromwich Albion striker Nicolas Anelka is being investigated by the FA after celebrating his goal against West Ham on 29 December with the controversial quenelle gesture.
The gesture, described as a reverse Nazi salute, is widely regarded as anti-Semitic in France, and though Anelka has vowed not to repeat it, he faces a possible fine and ban.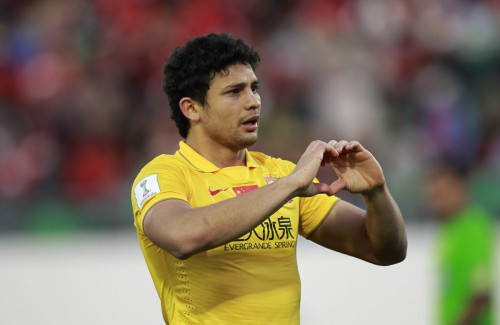 On Saturday, Arsenal's Theo Walcott was pelted with coins and plastic bottles by Tottenham Hotspur fans after signalling his team's '2-0' scoreline while being stretchered off.
Over the history of the beautiful game, the adrenaline rush of scoring has inspired footballers to heights of wit and iconic expressions of triumph, or gone to their head, and led them to make ugly gestures of provocation and bigotry.
We look back at five of football's greatest celebrations, and five we would all rather forget.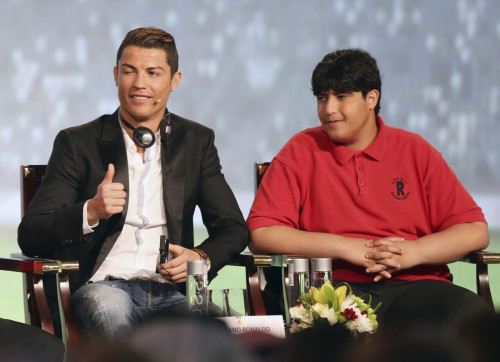 The best

1. Stuart Pearce
With one exultant roar, England full-back Pearce banished the memories of his miss in the penalty shootout with West Germany in the 1990 World Cup semi-final, after he smashed home his spot kick against Spain in the Euro 1996 quarter finals.
England went on to lose in the semi-finals, to guess who … Germany - on penalties But the celebration is a defining memory of a time, however brief, when the momentum seemed behind England to win their first trophy since 1966.
2. Jurgen Klinsmann
Accusations of diving followed German striker Klinsmann when he moved to Tottenham Hotspur in 1994, and when he scored on his debut against Sheffield Wednesday he showed fans why, diving across the sodden pitch on his front.
A rare example of a footballer prepared to not take himself too seriously, Klinsmann soon won the hearts of Spurs fans, becoming a club legend.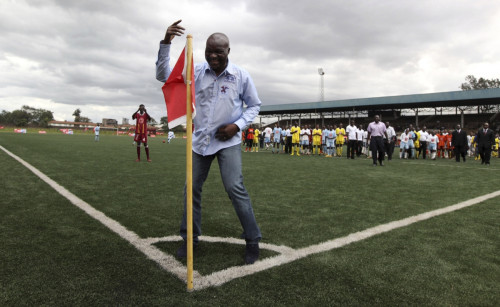 3. Roger Milla
The 38-year-old Cameroon striker scored four goals in the 1990 World Cup, and celebrated by running to the corner flag and gyrating in a Samba dance of sorts.
Maybe the dancing helped Milla keep limber, as in 1994, "aged 42", he went on to become the World Cup's oldest goalscorer.
4. Peter Crouch
After reportedly gaining plaudits for his dancing skills at a pre-World Cup party at David Beckham's house, the 6ft 7in striker unleashed 'the robot' on the world in 2006 after scoring in a friendly match against Hungary, then repeating it after his goal against Jamaica.
However once the tournament was under way, Crouch announced he had retired the robot, and kept himself to an arm raised aloft after scoring against Trinidad and Tobago in the second group stage match.
5. Francesco Totti
After being inaugurated by Brazil striker Bebeto in the 1994 World Cup to celebrate the birth of his child, the arms cradling celebration has been copied the world over. An offshoot is the thumb-sucking gesture, and in an attempt to go one better, Carlo Tevez even pulled out a dummy after scoring in a game for Manchester United in 2008.
A devotee of the thumb-sucking celebration, Roma striker Francesco Totti in 2005 went one better, when he celebrated a strike by tucking the ball under his shirt, running to the corner flag, and lying on his back, while team-mates pretended to deliver the 'baby' as his pregnant wife watched from the stands.
The worst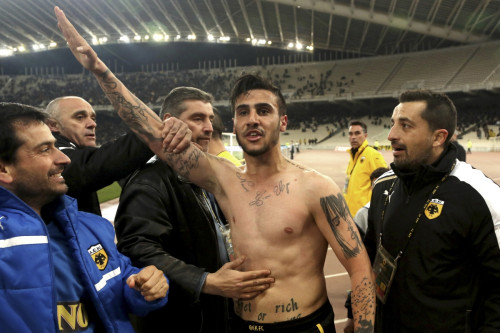 1. Giorgos Katidis
Months before Anelka's quenelle, 20-year-old AEK Athens player Katidis was not so coy with his nod to the far right, when after scoring he ran to the stands, raised his arm aloft and gave a full Nazi salute.
Against a backdrop of the rising popularity of the fascist Golden Dawn party in debt ravaged Greece, the gesture provoked outrage.
Despite protesting that he was unaware of the significance of the salute, Katidis was fined €50,000 and banned from all Greek national teams for life. He is currently trying to resurrect his career with Italian Serie B side Novara Calcio.
2. Robbie Fowler
Known as the 'Spice Boys', the party loving Liverpool side of the late 1990s were not exactly renowned for clean living. So when their striker Robbie Fowler scored against city rivals Everton in 1999, his celebration mimicked a habit popular in celebrity nightclubs throughout the world, when he dropped to his knees and pretended to 'snort' the white pitch line as though it were a line of cocaine.
Fowler is believed to have been responding to unfounded allegations of drug abuse in the press and the taunts of Everton fans. He was fined £80,000.
3. David Norris
In 2008, Norris scored for Ispwich Town against Blackpool, but his subsequent celebration may have gained him more attention than any other achievement in his career, when he made a handcuffs gesture. This was interpreted as a show of support for his friend, Plymouth goalkeeper Luke McCormick, who had just been jailed for killing two boys in a car accident when returning drunk from Norris's wedding.
Norris received a hefty fine, and apologised to the parents of the boys.
4. Paul Gascoigne
The Old Firm derby is never less than a heated affair, an expression of the pride and fierce rivalry of the city's Protestant and Catholic communities. But Gascoigne's 'flute' celebration, performed in front of the Celtic faithful, was a spectacular miscalculation that evoked the city's darkest sectarian hatreds, alluding as it did to Orange order marches and loyalist anti-Catholicism.
Gascoigne received a death threat from the IRA, and was hit with a £20,000 fine.
5. Paolo Di Canio
After scoring for Lazio in the Rome derby of December 2004, the former striker and Sunderland manager appeared to make a fascist salute towards Lazio fans. Lazio was the favourite club of Italian wartime dictator Mussolini. The gesture didn't go down well.
Watch the video of Robbie Fowler 'Cocaine snorting' mime