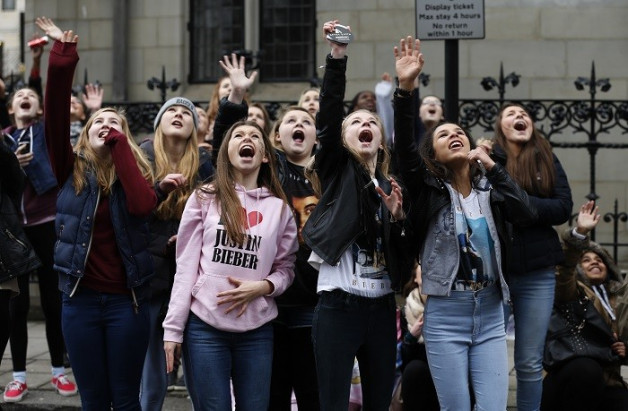 UK Prime Minister David Cameron has rejected a call to lower the age of consent in the UK to 15.
Downing Street said it had no plans to change the age of consent from 16 after Professor John Ashton, president of the Faculty of Public Heath, said such a move would make it easier for 15-year-olds to get sexual health advice from the NHS.
Professor Ashton said around one in three boys and girls in the UK are having sex at 14 or 15 and society is sending "confused" signals about when young people are allowed to have sex.
"We need a debate here - it's time the adults started talking about the situation to take these enormous pressures off children and young people from becoming sexually active too early," he told the BBC.
"I suspect we might be better off with it at 15 because the teachers and people who are in contact with young people would feel on a firmer footing pointing them in the right direction where they can get advice and contraception to protect their physical health from disease and other problems."
Professor Ashton pointed out that in countries with lower ages of consent, young people have sex at a later age and teenage pregnancy rates are lower.
"The problem we have in this country is we still have this fantasy about young people and we live in a world of wish fulfilment," he added. "They are doing it and we need to be able to support them and protect them."
However, a Downing Street spokesman said the current age of consent of 16 has been put in place to protect children and maintained that there are "no plans to change it".
David Tucker, head of policy at the National Society for the Prevention of Cruelty to Children, welcomed Professor Ashton's call for a national debate on lowering the age of consent but said he would first want to see evidence of the health expert's claims.
He said: "Has there really been a significant change in the amount of young people having sex over the past 20 or 30 years? If it has changed, then is reducing the age of consent the most sensible way to deal with it?"