Agent Confirms Arsenal Interest in AC Milan Midfielder Riccardo Montolivo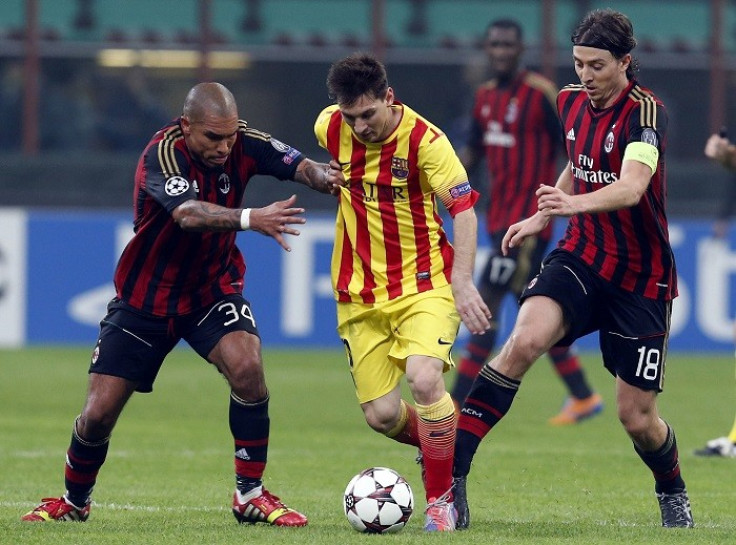 Arsenal have made an enquiry for AC Milan midfielder Riccardo Montolivo, according to his agent.
The Serie A club have had a poor season thus far but the agent believes that the midfielder is happy at the San Siro and is likely to see out his contract, which expires in 2016.
The Gunners were in the hunt for a midfielder in January to provide cover for Aaron Ramsey and Montolivo was likely to be in the shortlist owing to his experience.
The 29-year-old has started 19 games this season for Milan, scoring two goals and assisting four, but is known for his calming infuelnce from midfield.
The Gunners have a flurry of choices in midfield with the likes of Tomas Rosicky extending his contract and the return of Ramsey into the mix after a stint on the sidelines.
However, with the likes of Mikel Arteta and Amathieu Flamini entering their thirties, Arsene Wenger is looking to bring in fresh faces which will help them make a concerted effort for the title next season.
However, his agent believes that it will be difficult for Arsenal to convince the player who is enjoying his time in Italy. Atletico Madrid and Borussia Dortmund are also vying for his signature, as confirmed by him.
"Milan have had a difficult season so far and I think I can say that Riccardo Montolivo has been one of the brightest notes. He became a fixture of the Rossoneri and was even given the captain's armband as proof. He is very happy with the club to which he belongs, and the club and fans are very satisfied with him," his agent Giovanni Branchin said.
"An extension? He has a contract until June 2016, so it is not a priority to talk about an extension at this time. That's a discussion we'll have, I think, next year.
"Has there been interest from other clubs? There have been tentative enquiries from Atletico Madrid, [Dortmund boss Jurgen] Klopp and Arsenal, to name a few.
"All were trying to ascertain whether the 'path' to Montolivo was feasible. At the moment, however, I feel it would be very difficult for the player to leave Milan, precisely because of what I said before," he concluded.
© Copyright IBTimes 2023. All rights reserved.