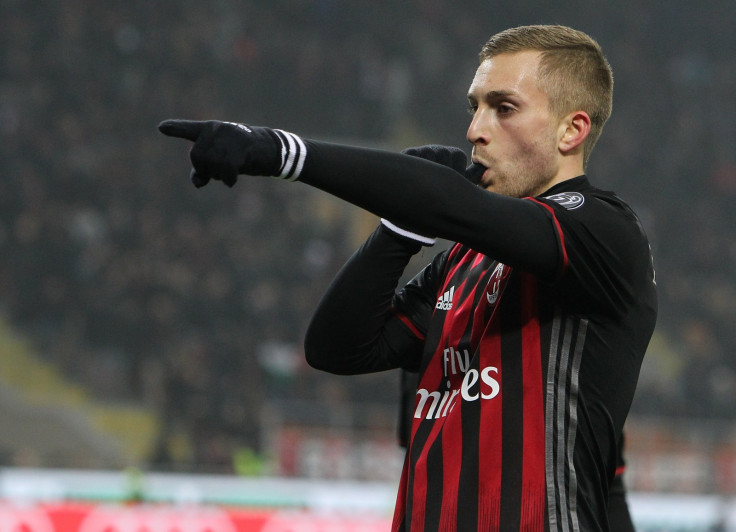 Everton winger Gerard Deulofeu is not guaranteed to rejoin Barcelona despite the club having a buy-back clause to sign the youngster in the next two transfer windows. The 22-year-old is currently on a six-month loan at Serie A side AC Milan, having been frozen out at Goodison Park by manager Ronald Koeman.
The Catalans can resign Deulofeu for £8.4m ($10.5m) this summer or in 2018 before the clause expires. The La Masia graduate has made six appearances for Milan since joining in the January transfer window, scoring one goal and assisting another as the Rossoneri chase down a European place.
But Barcelona's option to bring Deulofeu back to the Nou Camp continues to linger over his career and with his future at Everton uncertain he could yet move to Milan on a permanent basis. Agent Gines Carvajal insists his client is happy with life in Italy and that a switch back to the La Liga champions is far from assured.
"Right now Barcelona have other things to think about," he told Calciomercato.com "They need to get back on their feet in La Liga and overturn the 4-0 Champions League defeat to PSG. So far nobody from Barcelona has contacted us, but clearly his future does depend on what they want because they do have this option. But I wouldn't be so sure that [rejoining Barcelona] is going to happen."
Barcelona's own transfer plans are subject to change with speculation rife that manager Luis Enrique will not sign a new contract, with the club off the pace in La Liga and on the brink of crashing out of the Champions League. Deulofeu's future may therefore become less of a priority for the club this summer, leading to the possibility of a long-term deal in Milan.
"I was certain of Gerard's quality as he is a great player, but I did not expect him to have such a good start at Milan," Cavajal added. "Deulofeu is very happy to be at Milan, so I certainly wouldn't rule out him pushing to remain here after the loan spell. We often speak and he seems almost surprised at how well he has settled in at Milan. The squad welcomed him, he likes the city, the club infrastructure and the fans."