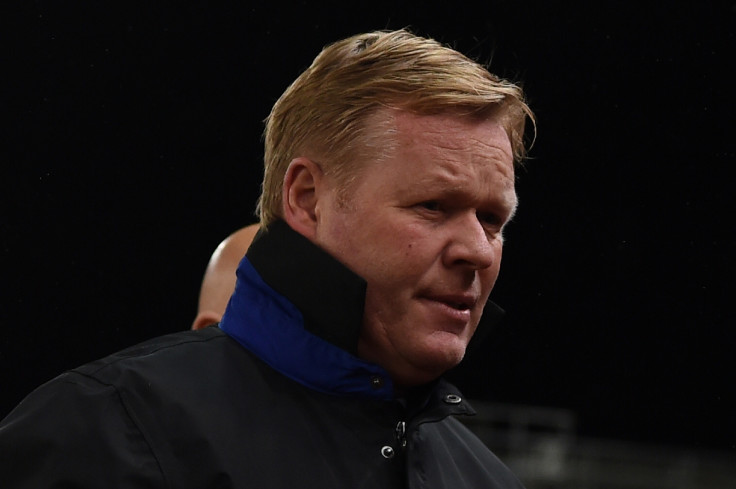 Everton are braced for the pressure from Barcelona for their manager Ronald Koeman after the Dutchman's agent indicated he was among the candidates being considered to replace Luis Enrique at the Nou Camp. Enrique is out of contract at the end of the 2016-17 season and with Barca destined to lose their La Liga title the Spaniard could be offloaded.
The Catalan giants insist no talks over a new deal will be discussed until April and AS reported last year that the five-time European champions are considering a contingency plan should Enrique leave the club. The Spaniard has admitted to being overwhelmed by the pressure of managing Barcelona despite having claimed eight major trophies in two-and-a-half seasons at the club.
Koeman achieved legendary status during six years as a player with Barcelona, during which time he won 10 major honours including the European Cup in 1992 when he scored the extra time winner in the final against Sampdoria at Wembley with a memorable free-kick. He remains a popular figure in Spain and has enjoyed a successful managerial career winning league titles, three Eredivisie titles with Ajax and PSV Eindhoven as well as the Copa del Rey during a season in charge of Valencia.
The 53-year-old has also excelled in the early months of his spell at Everton. The Merseysiders are seventh in the Premier League and remain in the hunt for qualification for Europe. Such success has not gone unnoticed and according to representative Guido Albers he is among the contenders to be Barca's next manager.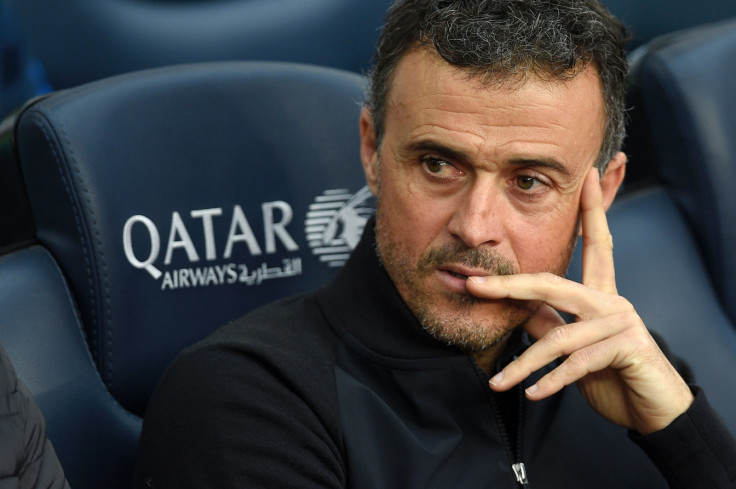 "No, I do not think," Albers told Tuttomercatoweb.com when asked whether fellow-client Frank de Boer could move to Barcelona. "Frank is a piece of Barcelona history, but I think the club has in mind other technicians. As Koeman, now at Everton."
Upon moving to Goodison Park as the permanent replacement for Roberto Martinez, Koeman agreed a three-year deal with the Toffees. Amid reports regarding Enrique's future and suggestions he may not be offered a contract extension, Koeman was forced to deny having any interest in joining Barcelona despite his close relationship with the club.
"No, no, no, no," he told The Daily Mail. "No. I don't think so. No. One time, when I went to Valencia. They always speak about Koeman and Barcelona. Everyone knows I have a relationship with Barcelona. Everyone says: 'One day Koeman will be the coach in Barcelona.'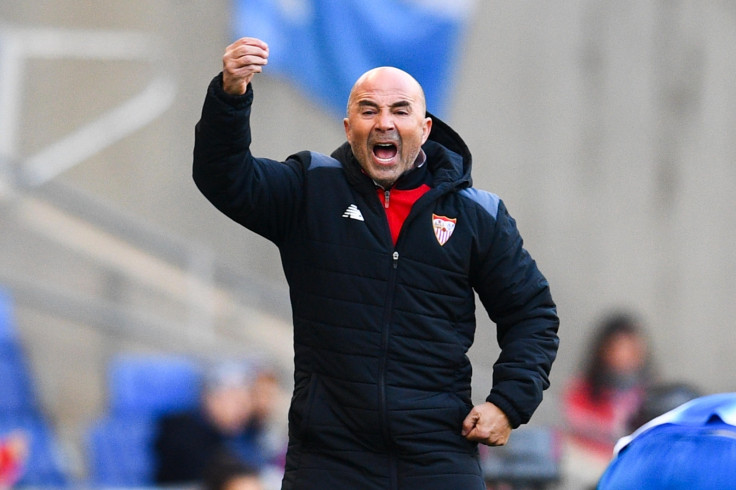 "I had a little bit in my mind that when I went to Valencia (in November 2007), it was maybe a good step to do the next step to Barcelona. But now I'm more experienced. You cannot plan what is going to happen. You cannot plan your life. In life everything is possible. In football everything is possible.
"You can't say 'I go to Everton, in one or two years, I go to Barcelona'. No, no, no. Why? Maybe Everton will be bigger than it now is. Maybe Luis Enrique is doing fantastic for the next three years and they don't need a coach. No! The best thing is to believe in the project: how Everton is.
'It is not the final moment in this project. Of course not. I signed for three years. I don't think I signed for three years and will be out after one year. No! I signed a three-year contract at Southampton. I left after two. Why? They didn't accept (me going into the) last year of contract.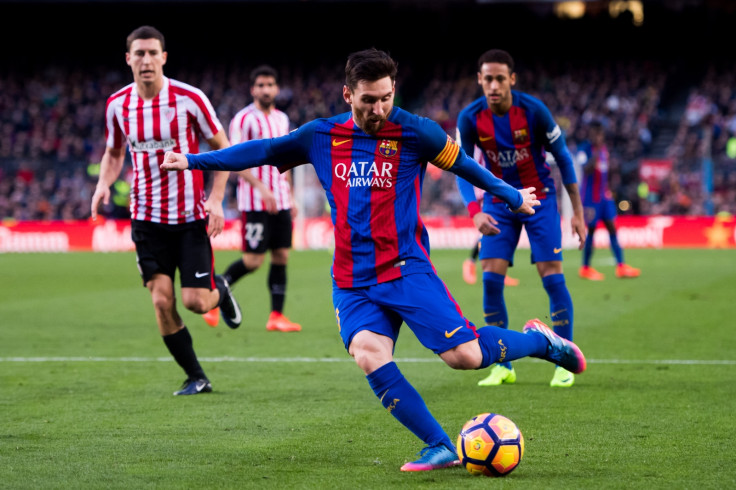 "They said "No, no — we need to know what the future in this club is with the manager." I said 'I don't know.' You know football? Maybe today the sun shines, maybe tomorrow it rains. I'm in love with Barcelona, life there is fantastic. It was my best period playing. But Everton? I'm happy here."
Whether Albers' prophecy comes true is yet to be seen, but it is unlikely that Koeman will be first choice in the eyes of Barcelona's star players. Lionel Messi, the five-time world footballer of the year, may prove influential in the recruitment process and is thought to favour Sevilla's Jorge Sampaoli [El Confidential].
Messi was understood to have wanted the Copa America winner at Barcelona prior to Tata Martino's appointment in 2013, while the Argentine coach is also an admirer of Barcelona's record goalscorer. "Who would not like to coach him?" he said according to ESPN. "If you make a player like Messi happy, you have 95% of the game done."