UK air traffic controllers expect to handle more than 8,800 flights today (21 July) – the busiest day on record for UK airspace.
Around 2.4 million UK holidaymakers will be heading overseas this weekend after the majority of schools in England and Wales have broken up for the summer, said travel association Abta.
Airports in the south-east are expecting a busy weekend with more than 500,000 passengers expected to depart from Heathrow, 335,000 from Gatwick, 136,000 from Stansted and 85,000 from Luton.
Spain remains the number one destination for Brits with the Balearic and Canary islands the most popular spots.
Bookings to other traditionally popular countries such as Portugal, Greece, Italy and France also remain strong, said Abta.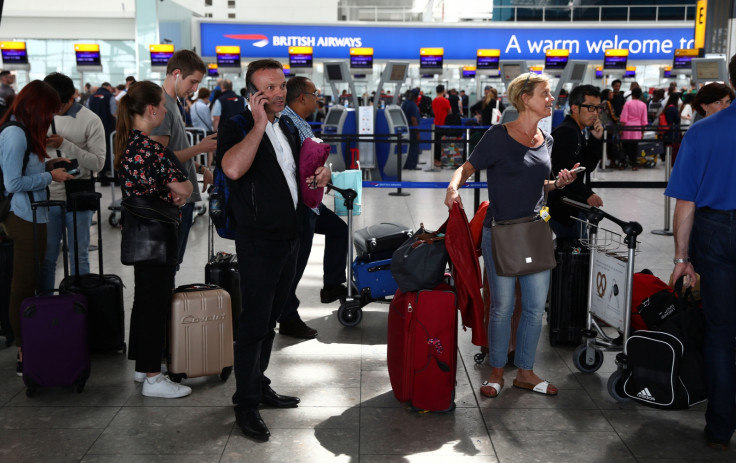 Travel agents booking trips further afield saw Cuba, the Dominican Republic, Jamaica and Mexico sell well, but Florida remains the number long-haul destination among Britons.
Air traffic controllers say they expect to manage a record 770,000 flights in UK airspace over the summer, 40,000 more than last year.
Abta chief executive Mark Tanzer called "this weekend the traditional curtain raiser for family summer holidays".
Those taking a break in the UK should be aware that about nine million motorists will take to the roads this weekend, according to the RAC.
Road trip to Devon
Saturday will be the busiest day of the weekend for getaway traffic, with 3.4 million journeys made. There will be 2.8 million trips on Sunday, while those trying to beat the rush by leaving on Friday morning may find themselves in just as much of a jam, with up to 2.5 million trips expected.
Motorists on their way to Devon and Cornwall can expect the worst of the traffic, according to the RAC, with long tailbacks inevitable, particularly in the south-west on the M5, which is the main route to the coast.
Traffic chaos is customary in this period of the summer with 36.5 million leisure trips expected over the next 17 days to 6 August.
RAC traffic spokesman Rod Dennis said: "While not as busy as Easter which is typically the pinnacle of leisure traffic due to it being the first break for several months, the Great British summer holiday getaway begins with an initial rush for the roads this weekend as that's when the majority of schools break up.
"But, unlike any other time of year, the country's major tourist routes will remain steadily busy through the rest of the six weeks, never more so than at the weekend with traffic toing and froing from major holiday locations."