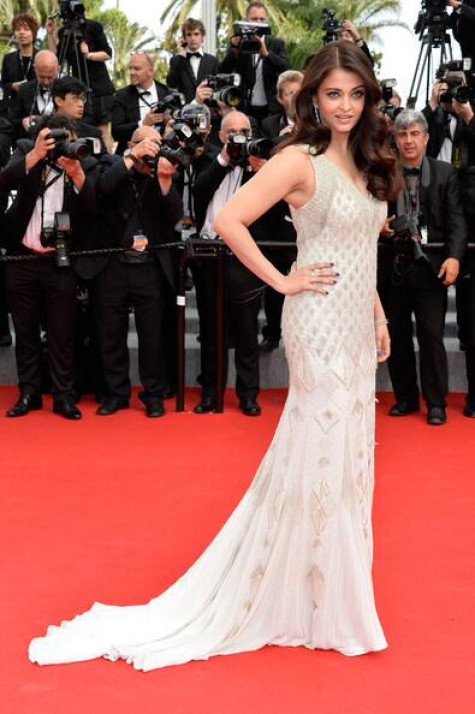 Aishwarya Rai Bachchan has made her second appearance at the 67th Cannes Film Festival.
The glamorous Bollywood star took to the red carpet for the gala premiere ofThe Search.
The 40-year-old exuded elegance in a silver / cream fishtailed Roberto Cavalli dress, which featured elaborate embroidery.
Wearing her hair in old Hollywood style waves with a nude lip colour, the actress has been showcasing L'Oreal's new make-up line L'Or Lumière
The former Miss World makes her 14th appearance in Cannes as an ambassador for L'Oreal Paris.
Earlier the actress joined her fellow ambassadors including Freida Pinto for a photo shoot for the cosmetic brand.
Her appearance was earlier scheduled for 16 May, but Rai Bachchan was delayed to an air traffic controllers' strike in France.
She arrived yesterday (May 20), for the screening of the film Deux jours, Une Nuit (Two Days, One Night) in competition.
The Pink Panther star, who married into Bollywood royalty, will be joined by her husband Abhishek Bachchan on May 22.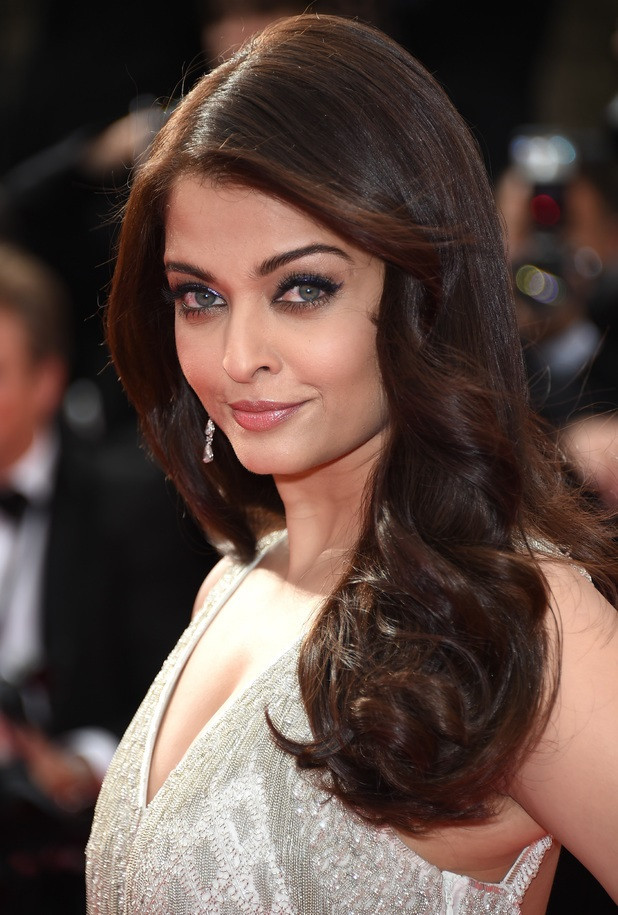 The Bollywood power couple will be hosting the annual amfAR charity dinner for AIDS awareness.
Among the Hollywood A list expected to attend the charity auction and dinner are Carla Bruni-Sarkozy, Milla Jovovich, Heidi Klum, Sharon Stone, John Travolta, Kelly Preston and Harvey Weinstein.
amfAR is one of the world's leading nonprofit organisations dedicated to the support of AIDS research, HIV prevention, treatment education, and the advocacy of sound AIDS-related public policy.