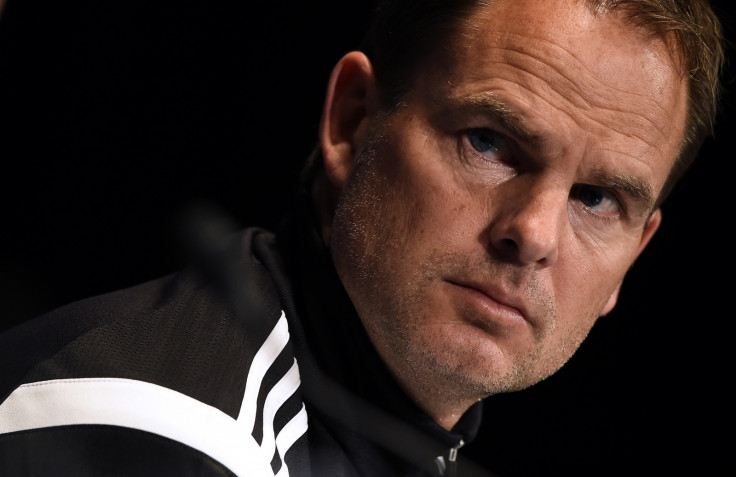 Ajax manager Frank de Boer admits both Liverpool and Tottenham Hotspur have approached him over taking over either of the Premier League giants in the past and says he will "consider" any future offers from abroad.
De Boer has been heavily linked with a move to the Premier League but will remain at the Eredivisie side for at least one more season in an attempt to overhaul PSV Eindhoven next term, who, after building an 11-point lead, are set to win the first league title since 2008.
As a winner of four championships during his spell at Ajax, De Boer has a fine reputation within the game and is being linked with a move to Newcastle United, who are expected to replace John Carver with a permanent manager in the summer.
The former Netherlands international's managerial abilities have not gone unnoticed in the higher echelons of the Premier League either, with both Liverpool and Tottenham having submitted proposals to the 44-year-old over becoming their new manager.
Liverpool lodged their interest in De Boer before appointing Brendan Rodgers when seeking a successor to Kenny Dalglish, while Tottenham were vying for the Dutchman in the summer of 2014 prior to snatching Mauricio Pochettino from Southampton.
Speaking to FourFourTwo magazine, De Boer said: "Together with Mauricio Pochettino, I was the biggest candidate and if they had chosen me, I would've done it. I believe you have to take risks and have the conviction that you'll succeed.
"If I get an offer from a club in the future, I will consider the possibility and then follow my feeling. I look at whether it's a club where I think I can present myself well and where I'll be able to act in the way I like.
"Before, there was potential interest from Monaco as well, but it wasn't something I was looking for at that moment. Liverpool and Spurs are clubs I could manage.
"At the time [in 2012], I felt I wasn't ready for a move abroad. I had just started at Ajax, and I was not finished here at all. Liverpool approached me in the same way Tottenham did this year, wanting to hold exploratory talks first."