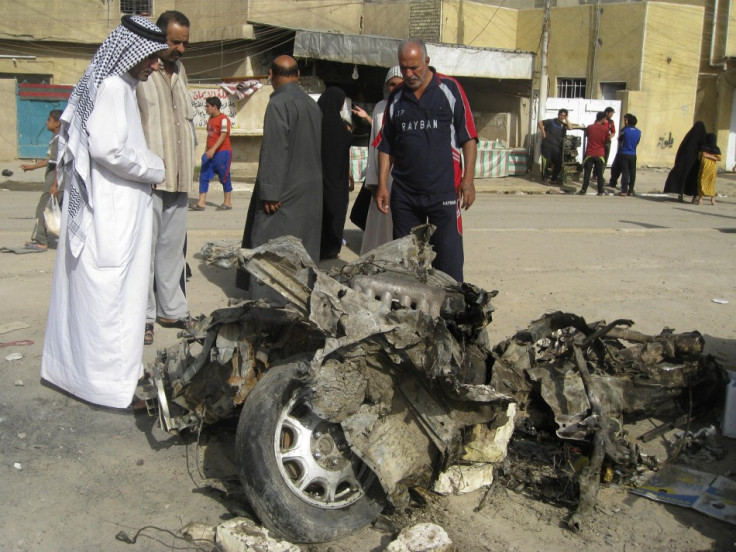 Al Qaeda's Iraqi affiliate claimed responsibility for two separate attacks in Iraq which killed at least 30 people in June, a group that monitors insurgent communications said.
The Islamic State of Iraq (ISI) said it was behind a twin bomb attack on June 21 in which at least 25 people were killed at a checkpoint outside the Diwaniya governor's house, the U.S.-based SITE Intelligence Group said.
The umbrella group for al Qaeda-linked insurgents also claimed responsibility for a June 13 suicide bombing at a police unit in Basra in a statement published on jihadist websites on Tuesday, according to SITE.
Five people were killed and 15 wounded in the attack in Iraq's southern oil city.
Al Qaeda has been strategically weakened by the deaths of its leaders, and both its numbers and the territory in which it can manoeuvre have shrunk since 2006-07, but it seems the group is now determined to gain back grounds in both Afghanistan and Iraq.
The terrorist network still carries out ruthless attacks aimed at grabbing attention and terrorising the population, which sources said has led Iraqi leaders to ask to ask the United States to leave some troops beyond December.
The Islamic State of Iraq (ISI) is an umbrella organization of a number Iraqi insurgency groups that oppose Sunni faith and was established on October 15 2006 with the aim to establish a caliphate in the Sunni dominated regions of Iraq.
During the Arab spring the group attempted to support the protests and was one of the first Al-Qaeda factions to issue a statement directed to the uprising and hoped it would help it gain more support. However as the entire Al Qaeda network significantly failed to influence or gain the sympathy of the protesters, it seems it is now reverting back to a much more aggressive behaviour.
Despite eight years of US and Nato presence, bombings and killings remain a daily occurrence and violent insurgency has even increased over the last two years.
Also, the country is still experiencing a lot of other domestic problems as it continues to face large scale displacement and pressing humanitarian needs. Millions of Iraqis have fled their homes - either for safer locations within Iraq or to other countries in the region - and are living in increasingly desperate circumstances. Refugees International recently claimed that up to 500,000 of the internal displaced persons (IDPs) "live as squatters in slum areas with no assistance or legal right to the properties they occupy."
U.S. Ambassador to Iraq James Jeffrey said on Saturday the al Qaeda's network in northern Iraq was the largest remaining cell of the group in the world, raising further fears that the terrorist organisation will do anything to try and gain power once the US troops complete full withdrawal.