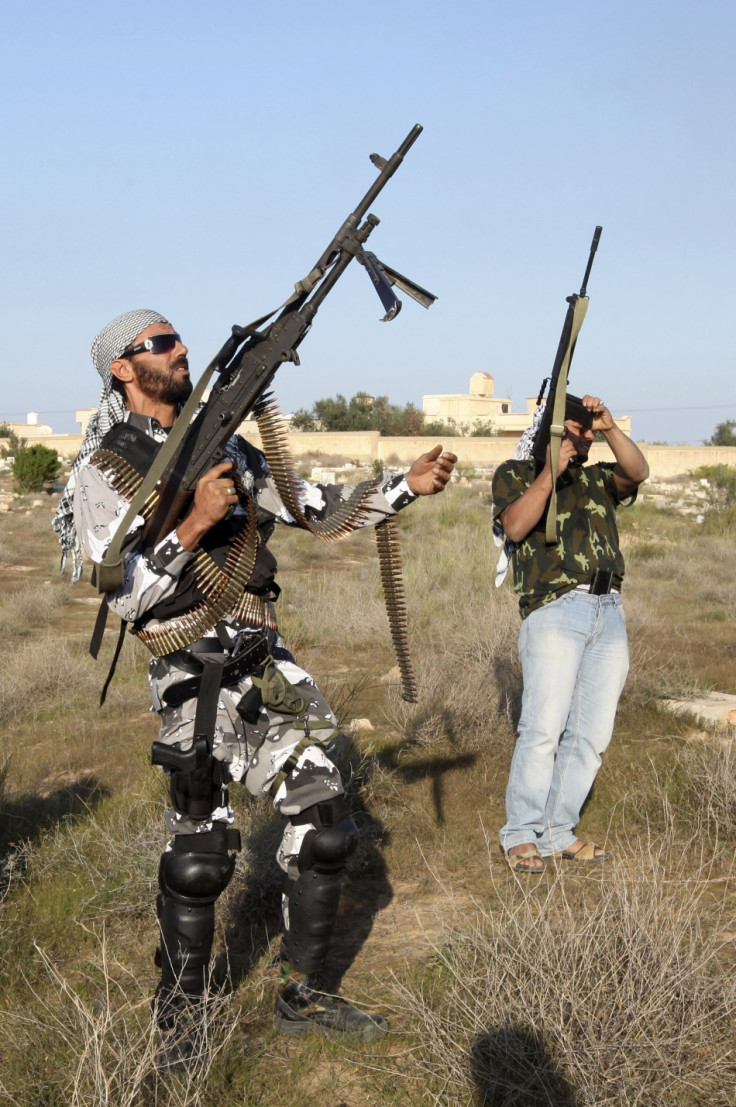 Al Qaeda has called on Libyan fighters not to surrender their weapons to the National Transitional Council (NTC), as it warned them they would "return to slavery".
Since the overthrow and death of the dictator Muammar Gaddafi, the NTC has struggled to contain armed militias fighting for control over areas of the country.
Even the capital, Tripoli, has been badly affected by the fighting, as violence and insecurity pose continuing threats to the troubled city.
In a video posted on Islamic forums, al Qaeda senior militant Abu Yahya al Libi congratulates the rebel militias on overthrowing Gaddafi, whom he described as a "tyrant" who ruled a "ruined regime".
"My brothers, abandoning the weapons that contributed to your liberation from a deadly slavery... means simply returning to slavery under a different face and surrendering to arrogant tyrants," he said in the 42-minute video.
The message came as some of the rebels, who fought for the NTC during the civil war, have been accused of having ties with the terrorist network.
There was similar speculation following the fall of the Gaddafi region, when an al Qaeda flag was placed on the roof of a court building in Benghazi, prompting speculation that those who sympathised with the network would now fight the transitional government.
Violent Clashes Continue
As infighting continues across Libya, disarming fighters remains one of the main challenges for the transitional government.
Despite the government announcing that it is setting up a plan to collect weapons that were distributed or found during the war, inhabitants of Tripoli are becoming angry at the lack of security and a series of protests are due to take place throughout the month of December.
In response, the NTC has announced that security will be tightened in the capital in a bid to restore the rule of law.
"The people demand safety provided by legitimate government enforcement bodies and it is our duty to respond," Razzak Abuhajar, head of Tripoli's city council, said in a statement.
"These plans, coordinated by the government and the people of Tripoli, reflect a necessary step in the city's transitional process."
Tripoli's 11 military councils, each of which is responsible for police and security in its own district, have also set up checkpoints with the support of the city council, the NTC said.
"Some streets face total closure," the statement added. "Others will prevent the movement of any armed vehicles", except those of the interior and defence ministries.