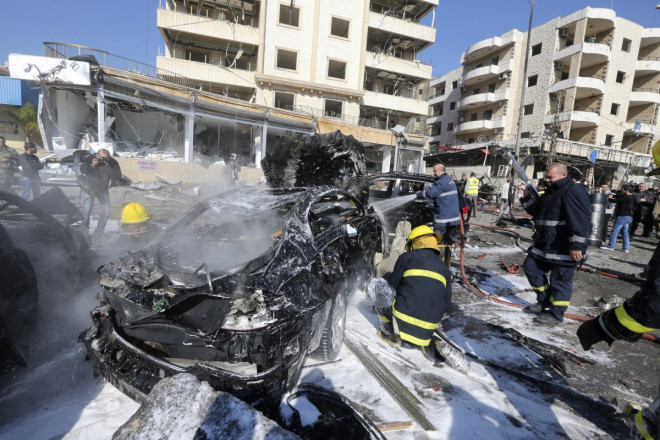 The al-Qaida-linked Abdullah Azzam Brigades have claimed responsibility for a twin bomb attack that rocked the southern suburbs of Lebanon's capital Beirut.
At least five people died and 70 were wounded in the blasts caused by a car bomb and a motorbike laden with explosives near the Iranian Cultural Centre and the Kuwaiti embassy.
The predominantly Shiite area is a stronghold of the militant movement Hezbollah. Iran's embassy in the same area was targeted by a bomb attack in November.
Lebanese state TV footage showed fire trucks in the streets.
The wave of attacks against Shiite areas is linked to the civil war in neighbouring Syria.
Radical Sunni Islamists have pledged to attack Hezbollah on Lebanese soil for coming to the aid of Syrian president Bashar al-Assad, a member of the Alawite sect – an offshoot of Shiite Islam.
Experts noted that the Abdullah Azzam Brigades were also responsible for the November attack:
In January, Al-Qaida's Lebanon affiliate Jabat al-Nusra claimed responsibility for a suicide blast that killed four people in the same area.