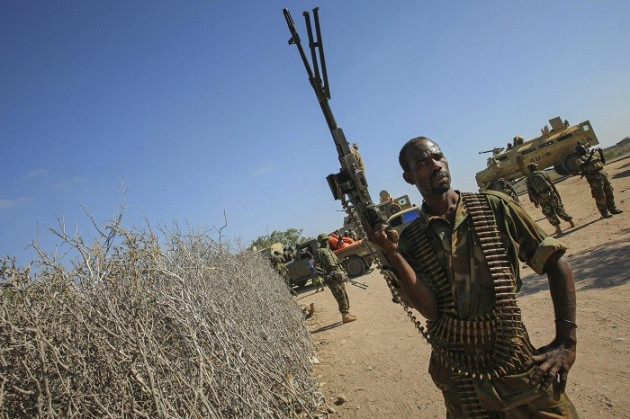 Kenyan and Somali soldiers have conducted a joint military strike in Somalia, killing dozens of al-Shabaab militants.
At least 30 insurgents are reported to have died in the African Union-backed military offensive at an al-Shabaab military base on the outskirts of Kolbio, near the Kenya-Somalia border.
The Kenyan Defence Forces said the attack was in retaliation for the siege of the Westgate Mall in Nairobi in September, during which at least 67 people died. Al-Shabaab has claimed responsibility for the attack, calling it the "Westgate spectacle".
A spokesman for al-Shabaab told Al Jazeera that around 80 government soldiers in pick-up trucks attacked the group's base for more than an hour.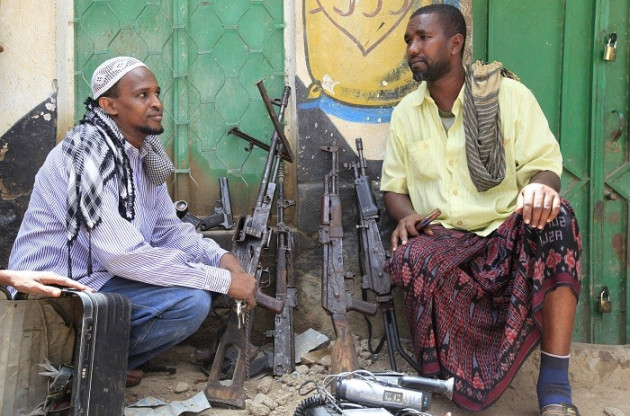 The Kenyan Defence Forces said that more than 300 fighters were at the camp, with many believed dead or injured. However, an al-Shabaab spokesman denied that any militants were killed.
"We have not lost a single fighter," the spokesman told Al Jazeera. "We killed four apostate soldiers and critically injured the colonel who was leading their attack."
The al-Shabaab base is close to Badhadhe, a district in Somalia's southern Jubbada Hoose region that has been the target of attacks by an armed insurgency against the UN-backed Somali government.
The camp is also believed to be used by al-Shabaab as a base for cross-border attacks in Kenya.