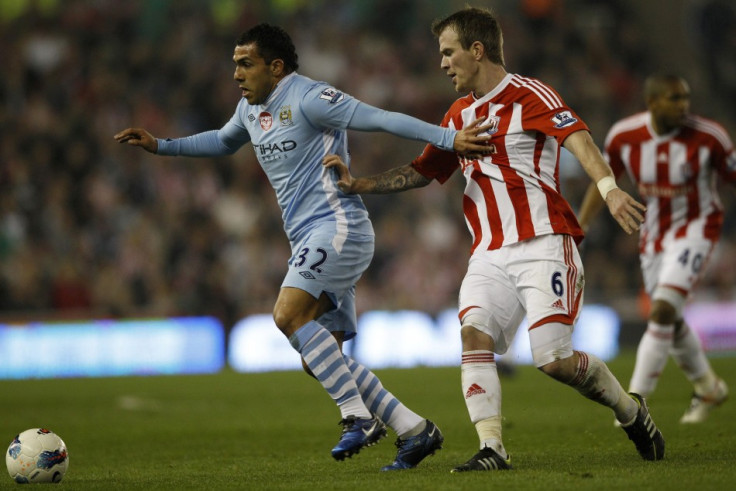 Alan Hansen believes Manchester City have allowed Manchester United back into the Premier League race when they should have had the title sewn tied up in January.
Roberto Mancini spoke of his team's tiredness after the defeat at Swansea earlier this month, but such remarks will only encourage their city rivals. Tiredness begets poor form, and the mental strength of both sets of players will have changed for the final eight or nine games of the season. A nine match unbeaten run means the momentum is now with Manchester United.
A core group of Manchester City players, those that comprise the spine of the team - Joe Hart, Micah Richards, Vincent Kompany, Yaya Toure, David Silva and Sergio Aguero - compare with "anything we have seen at Manchester United, Arsenal, Chelsea and Liverpool", Hansen believes. They were irrepressible for the opening four months of the season, but they have allowed Manchester United back into a race they should have won on New Year's Day.
"City have undeniably given Manchester United too many chances to get back into the Premier League title race this season and, to varying degrees, they have been found wanting on each of the key elements that you must observe when dealing with a run-in," Hansen told the Telegraph.
"[They] left the door open for United when they really should have left them dead and buried at the turn of the year. When they lost at home to Blackburn on New Year's Eve, City went to Sunderland the following day and lost.
"They were unlucky to lose, but the reality is that they would have put United out of the running had they won that day."
They have lost twice more since that 1-0 defeat at the Stadium of Light, to Everton and Swansea, while Saturday's 1-1 draw at Stoke means United can move three points clear at the top with victory over Fulham on Monday night.
"It has happened too often. City have taken just nine points from 27 in their last nine games away from the Etihad Stadium and that will have given United so much encouragement," Hansen added.
"While City are feeling tired and frustrated at dropping points at places like Stoke, United's players will be jumping for joy and given a psychological lift as a result.
"Away from home, they do not look like winning and you worry whether the pattern will continue when they to go Arsenal, Norwich and Newcastle.
"Meanwhile, at Old Trafford, Ferguson will use City's slip-ups as motivation for his players and he will tell them that Monday night's game against Fulham is the biggest of their lives.
"He will demand more from every department of his team and send his players out to hammer Fulham - for the goal difference and the psychological impact it will have."